The AGBT annual meeting didn't disappoint. In case we missed each other, here are a few highlights from our team: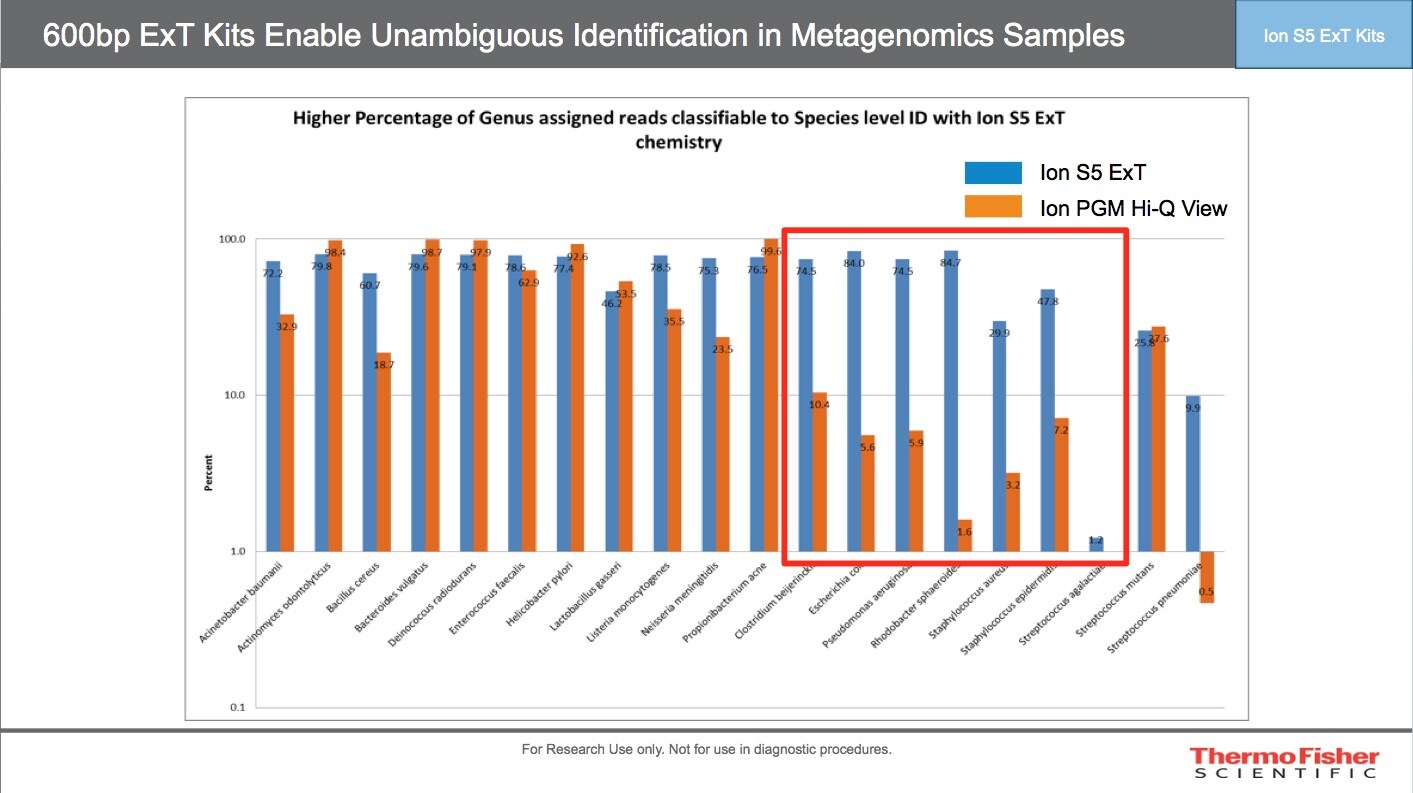 Ion ExT Kits for 600 bp sequencing on the Ion S5 System
Last Thursday, Simon Cawley, Senior Director, Software and Informatics, talked about new Ion ExT Kits for unambiguous identification of metagenomics samples. Enabled on the Ion 520 and Ion 530 Chips, these kits leverage the speed and simplicity of Ion S5 sequencing, now for more microbial applications. Look for more news by signing up for the Ion newsletter, or check out the product page.
Oncomine cfDNA Assays
These three disease-specific assays (lung, colon, and breast) are causing quite a stir as people around the world look to drive liquid biopsy research toward the clinic. Simon showed analytical performance data based on fragmented Acrometrix Oncology Hotspot Controls diluted into fragmented gDNA to create mixtures with variants at 0.1% and 0.5% frequency. from recent a retrospective lung cancer study that shows observable EGFR mutations two months prior to x-ray. Learn more about liquid biopsy solutions.
Oncomine Immuno-Oncology Assay
Our first foray into immuno-oncology with next-generation sequencing, this assay has been well-received by early access and pharma customers. To get your copy of the data Simon presented, leave us a comment below.
Thermo Fisher Cloud
Thank you for the overwhelming interest in our cloud-based software solutions. For those of you who weren't able to attend AGBT, here's a quick video on Thermo Fisher Cloud which now expands its powerful and secure computing capabilities to your NGS data analysis workflows. To learn more or start your risk-free trial with 10 GB of free data storage, visit our webpage and get started!
And…that's a wrap, we look forward to seeing you all next year!
For Research Use Only. Not for use in diagnostic procedures