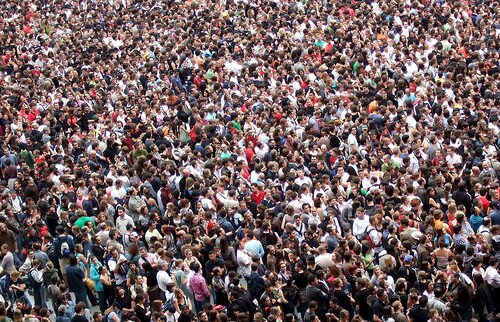 UK Biobank, based in Manchester, UK, is one of the world's largest medical research initiatives, and its aim is to improve the prevention, diagnosis and treatment of a wide range of serious and life-threatening illnesses, including cancer, heart diseases, stroke, diabetes, arthritis, osteoporosis, eye disorders, depression and forms of dementia.
From 2006 – 2010, UK Biobank recruited some 500,000 people from across the country to take part in the project. The participants had to be between 40-69 years-old, and each was asked to donate small samples of blood and urine for long-term storage and analysis. In addition, participants completed a confidential health, lifestyle, memory, work and family history questionnaire and were measured in a variety of different ways, including blood pressure, height (standing and sitting), weight and bioimpedance, body fat / waist and hip circumference, hand grip strength, bone density and lung function.
UK Biobank will now follow the participants' routine medical and other health-related records over the next 30 years.
Other than its enormous size, what other features make UK Biobank stand-out?
UK Biobank uses a state-of-the-art, integrated laboratory information management system. The massive amount of data created by this project requires a sophisticated and agile laboratory information management system (LIMS). Over time, UK Biobank is expected to grow from one clinic to six, with all sites providing biological samples that will be entered into and tracked by the LIMS.
UK Biobank's LIMS is automated to facilitate testing, analysis and tracking. An automated LIMS system is essential to efficiently manage multiple biosamples from half a million study participants. All of the vital processes at UK Biobank – data collection, resource management and data analysis – are automated, and the results are stored in a central database. The LIMS also provides daily updates and management reports, and it enables researchers to track sample status and download final results in real time.
Replication of samples ensures consistency and security. Following sample processing, multiple aliquots (28 per person) are stored in an automated -80°C working archive and in a back-up liquid nitrogen store at a geographically distinct location for security.
UK Biobank is part of the largest-ever study of the genetics relating to lung disease. The study, which is called UK BiLEVE (UK Biobank Lung Exome Variant Evaluation), will be one of the first projects to make use of UK Biobank, and its goal is to discover what determines an individual's lung health and why smoking harms the lungs of some people more than others.