European countries will be faced with a thorny problem in the coming years: an aging population coupled with a decreasing birth rate.
In the EU today, a retired person is supported by four working-age citizens. By 2050, that ratio is expected to be cut in half , while the number of people over 80 is expected to grow by 170 percent. This "graying of Europe" has prompted health officials to look for ways to delay the onset of chronic disease in the aging population. As we all know, not only do chronic diseases prevent millions of seniors from leading longer, more active and independent lives; they also place a heavy burden on health care systems and society as a whole.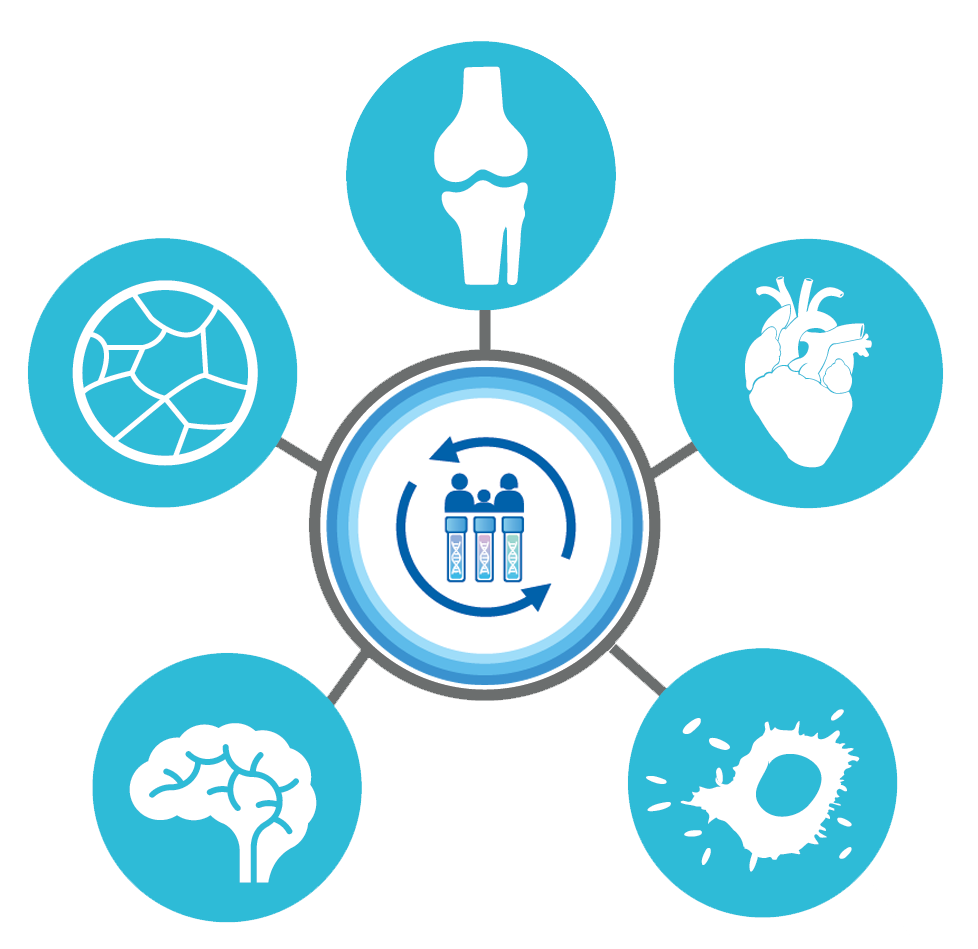 The DO-HEALTH study and clinical trial aims to find ways to promote healthy aging by studying 2,000 men and women over the age of 70 for three years. This is the first large European multi-center clinical trial, and its goal is to provide evidence for effective, affordable and well-tolerated strategies that prevent or delay chronic disease at older age and prolong healthy life expectancy.
Here are five things biobankers need to know about the DO-HEALTH study:
The clinical trial focuses on three simple preventive interventions. Participants in the trial will receive a vitamin D supplements, omega-3 fatty acid supplements, a light home exercise regimen or a placebo treatment. The three interventions were chosen because they could have a high impact on the health of the elderly and yet are relatively affordable and simple to comply with through the duration of the trial.
Biomarkers related to a variety of diseases will be analyzed. Urine and blood samples will be collected from each patient four times during the study. These samples will be stored in a biobank and used later to analyze general health biomarkers, like blood glucose and cholesterol, as well as markers related to specific diseases.
DO-HEALTH will provide new

correlational

data

that may lead to potential

biomarkers in an elderly population. Most clinical trials or longitudinal studies focus on middle-aged adults. As a result, there isn't much published data on biomarker levels for people over the age of 65. DO-HEALTH will contribute a significant amount of data, enhancing further research on biomarkers in elderly populations.
An outsourced biobank will be used to store samples. DO-HEALTH study designers weighed the options for storing biosamples from participants in the trial. For studies like these, a new biobank could be established at one of the participating universities or hospitals, or biobanking services could be outsourced to a third party. As we've written about in the past, there are pros and cons to each option. DO-HEALTH decided to outsource their biobanking needs to Fisher BioServices because its biobank in Switzerland is close to the collection centers, has a well-established track record and can also perform DNA and RNA extraction in the future, if necessary.
Results from the study will have an impact on the health of the elderly in the EU and around the world. International Osteoporosis Foundation CEO, Judy Stenmark summed it up nicely. "Chronic diseases are by far the leading cause of mortality in the world, imposing an enormous burden on patients, their families and on society as a whole," she said. "With its ageing population, Europe will have to deal with a dramatic increase in chronic diseases in the next decade therefore, studies such as DO-HEALTH are essential in helping us to better understand and control the disease burden."
For more detailed information on this study, download our eBook, titled The European DO-HEALTH Clinical Trial Aims at Simple, Affordable Interventions to Improve Senior Health—And is also Creating a Biobank for Future Analyses