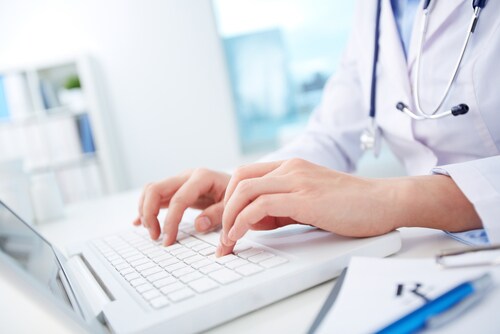 Childhood cancers and birth defects are rare disorders. Being able to study these diseases requires a large patient group, which is a challenge because of the low incidence. To overcome this, the Aetiologic research into Genetic and Occupational/environmental Risk factors for Anomalies in children (AGORA) biobank in the Netherlands aims to facilitate research on major structural birth defects and childhood cancers by routinely collecting data from patients with these disorders from a population-based control group. Data includes DNA samples of children and parents as well as clinical data and parental questionnaires on a wide range of non-genetic risk factors. Van Rooij et al. (2016) describe AGORA's data collection and management procedures, and provide an overview of the current contents of the biobank and how it may be used.1
The AGORA biobank was founded by the Health Evidence, Human Genetics and Urology departments of the Radboud University Medical Centre (Radboudumc) in Nijmegen. Radboudumc is a major referral hospital for birth defects, serving approximately 3 million residents in the Netherlands. AGORA started collecting its own samples in December 2004, and in 2010 began collecting samples from other hospitals in the region as well. Collection includes samples for all birth defects from the Department of Urology, but only for select defects from other departments. Recruitment is part of routine care at the patient's first hospital visit, where the treating physician provides an information brochure and an invitation letter to the parents. Following consent, the physician collects blood during surgical procedures, or saliva where blood collection is not possible. Both parents receive a questionnaire, and in very rare familial cases, siblings are also asked for a blood or saliva sample.
Recruitment procedures for childhood cancer samples are similar to procedures for birth defect samples. However, there are a number of specific inclusion criteria for childhood cancers:
The child was diagnosed with cancer at least 1.5 years before inclusion (2.5 years for acute leukemia).
The child has not undergone chemotherapy in the last six months.
The child has not undergone allogeneic bone marrow or stem cell transplantation.
The AGORA biobank also recruited healthy controls between 2010 and 2011 by requesting samples from 42 randomly selected municipalities.
All AGORA data, including patient records, parental questionnaires and DNA data derived from biological samples, is stored in an online database. The biobank now houses data from over 6,860 families (3,747 families with a child with a birth defect, 905 families with a child with cancer and 2,208 control families). The largest groups of patients include those with hypospadias (n = 944), anorectal malformations (n = 563), orofacial clefts (n = 468) and vesicoureteral reflux (n = 389). DNA is available from 77% of the 6,860 families, and questionnaire data is available from 5,049 families (74%).
The authors note that one of the major strengths of the AGORA data and biobank is the large number of, and unique samples of, patients with birth defects and childhood cancers. This brings together expertise from many different disciplines, including pediatrics, clinical genetics and epidemiology. Furthermore, by housing a control group from the same geographic areas and age ranges, it is possible to make case-control comparisons. The extracted DNA is of high quality and is therefore suitable for all genotyping techniques, including high-throughput techniques such as exome and genome sequencing.
Reference
1. van Rooij, I.A.L.M., et al. (2016) "AGORA, a data- and biobank for birth defects and childhood cancer," Birth Defects Research Part A: Clinical and Molecular Teratology [Epub ahead of print].