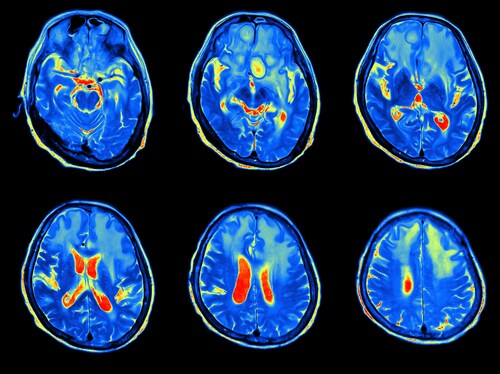 The UK Biobank has created a brain imaging database to increase potential for early disease prediction. At present, researchers identify image-based markers of neurological and psychiatric disease early in the diagnostic process, largely for monitoring disease progression. Miller et al. (2016) explain that the next step is to identify predictive markers for preventative stratification or early therapeutic intervention.1 To do this, the UK Biobank is collecting imaging data for 100,000 predominantly healthy participants and intends to track health outcomes over the coming decades. In this paper, the investigators describe their findings from the first 5,000 participants.
The study draws on the UK Biobank's existing cohort of 500,000 prospectively sourced participants. At the time of enrollment, participants consented to allow access to their full health records from the UK National Health Service. The current study aims to add an imaging extension of 100,000 participants from the existing cohort by 2022. Imaging includes MRI of the brain, heart and body; low-dose X-ray bone and joint scans; and ultrasound of the carotid arteries.
The key findings thus far suggest that there may be some challenges associated with population imaging. There are currently 2,501 distinct individual measures of brain structure and function, and image-derived phenotypes (IDPs) can include the volume of specific brain structures, the strength of connectivity between pairs of brain regions and estimated dispersion of fibers in white matter tracts. Thus, even with carefully prepared IDPs, meaningful interpretation requires care because MRI is generally an indirect measure of the biology of interest. Furthermore, because of the sheer volume of data being generated (more than 0.2 PB), the biobank requires "big data" techniques. Large data sets also generate statistically significant associations with low explanatory power.
Miller et al. found that within the current UK Biobank cohort of 5,000, they reached significance at a correlation of r = 0.1. They argue that large, genome-wide association studies face similar challenges. However, interpretation of genetic variants can be as causal factors, whereas apparent associations across IDPs and non-imaging phenotypes could result from a shared latent cause. For example, they found this to be the case when they identified a strong apparent association between total white matter volume and fat-free body mass. After adjusting for sex, age and head size, they found that this association is largely driven by the average differences in body mass and head size between sexes.
Additionally, Miller et al. suggest that the UK Biobank prospective cohort will benefit greatly from the breadth of organ systems imaged. Furthermore, for some rare diseases with few established risk factors, their approach is uniquely suited to discovery of presymptomatic markers.
Reference
1. Miller, K.L., et al. (2016) "Multimodal population brain imaging in the UK Biobank prospective epidemiological study," Nature Neuroscience, 19(11) (pp. 1523–1536), doi: 10.1038/nn.4393.