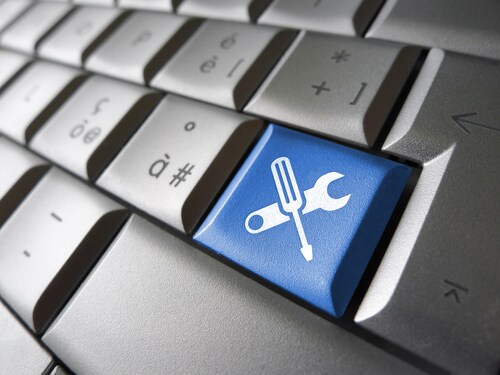 Felmeister et al. (2016) developed a modular, integrated system to manage biobanking.1 In particular, they introduced an electronic Honest Broker (eHB) and Biorepository Portal (BRP) open-source project that allows for data integration while simultaneously protecting patient privacy. Their new system is a solution to the present asynchronous biobanking workflows and disparate systems under which data often resides, such as laboratory information management systems (LIMS), research data capture tools and electronic health records (EHR). The investigators propose a method to bring physical biospecimens; clinical diagnoses; and patient, genomic and research data under a single platform.
The platform uses a modular software architecture developed at the Children's Hospital of Philadelphia (CHOP) in partnership with the Children's Brain Tumor Tissue Consortium. Felmeister et al. trialed their system in childhood brain tumor biobanking. Not only is cancer a focus of current precision medicine, but there is also a significant treatment gap for childhood cancers, and brain tumors in particular. There are over 120 different brain tumors in children, and for the most part, they are treated with adult therapies, despite the fact that we know very little about them. Relative to adult cancers, childhood cancers are rare; therefore, pharmaceutical companies are less inclined to invest in research.
The system is based on a modular and entity-driven integrated systems approach. The primary entity is the patient enrolled as a research subject on the study. The subject entity is created in the eHB, and associated with a master patient index (MPI) and the subject's institutional origin. The subject entity can be associated with multiple projects, forms and records, in a one-to-many entity relationship. Alongside this, the investigators built a research portal, the Biorepository Portal (BRP), that can access subject records in the eHB and external research records through token-based authorization. This occurs in real time. The CHOP Biorepository Core Facility uses Nautilus (Thermo Scientific) as its information management system, so the investigators built a client that specifically allows researchers to associate an arbitrary number of specimen records with the corresponding subject record in the Nautilus system to facilitate longitudinal samples.
Felmeister et al.'s design took advantage of current Web technologies to implement the eHB system. Essentially, the eHB is an encrypted, Web-based software that maintains an index of subjects linked to their associated research records. It also helps protect patient privacy by limiting exposure of patient identifiers to research staff. As of January 2016, there were 23 unique protocols/patient cohorts managed in the BRP. This translated to approximately 4,000 unique subject records in the eHB and over 30,000 specimens, with eight institutions participating in biobanking activities. Furthermore, the investigators note that their system allows for multiple integration points for translational research spanning clinical and genomic data.
The investigators have made the following resources publicly available:
Reference
1. Felmeister, A.S., et al. (2016) "The biorepository portal toolkit: An honest brokered, modular service oriented software tool set for biospecimen-driven translational research," BMC Genomics, 17(4) (p. 434), doi: 10.1186/s12864-016-2797-9.