Motor neuron disease, or MND, is a broad group of disorders that cause degeneration of motor neurons in the brain and spinal cord. Diseases like Amyotrophic Lateral Sclerosis (ALS, commonly known as Lou Gehrig's disease) are part of MND and characterized by progressive degeneration of voluntary muscles controlling movement, speech, breathing and swallowing. MND is a significant health concern – 120,000 cases are reported per year worldwide –and life expectancy is typically only two to five years from the onset of symptoms.
The UK MND DNA Bank was established collaboratively between three MND treatment centers with one goal in mind: discover what causes MND.
Researchers from the MND DNA Bank began collecting blood samples from patients and their families back in 2003, and they continued to do so until reaching a total of 3,000 unique samples in 2011. After the blood samples were collected, they were sent to the University of Manchester where DNA was extracted and stored in a repository. White blood cells, which can be used as a backup for DNA, were also extracted and deposited at the European Collection of Cell Cultures. Clinical information, such as age, gender, disease status and current medications, was also recorded from each patient so that it could be made available to researchers at a later date. Compiling this clinical information is almost as important as the DNA itself, as researchers have hypothesized that a unique combination of genetics, lifestyle and environmental factors are responsible for MND.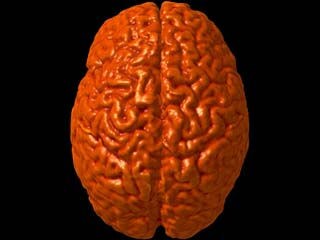 And then, earlier this month, the MND DNA bank made a major announcement:
Samples in the repository and clinical information datasets are now available to researchers worldwide.
Scientists such as Professor Stuart Pickering-Brown from The University of Manchester's Institute of Brain, Behaviour and Mental Health believe the newly public DNA bank is useful and necessary for continued research into MND and similar diseases.
"DNA collections like this are absolutely vital to allow scientists like me to continue to make breakthroughs and developments in the study of MND and frontotemporal dementia … DNA banks allow scientists to explore the mechanisms at play within a patient's DNA and how a particular gene can lead to some people getting MND disease and others getting dementia," he said.
Researchers have made progress with the DNA bank's samples even before they were open to the public. For instance, a GWAS study in 2010 identified two single nucleotide polymorphisms associated with ALS. Researchers hope to use the new dataset to delve even deeper in to the causes of MND and answer questions like:
Are there genetic variations between patients with and without a family history of the disease?
How do genetic variations combine with the lifestyle and environment of a patient to produce their disease phenotype?
If you're interested in more information or would like to request samples, please contact the MND Association.