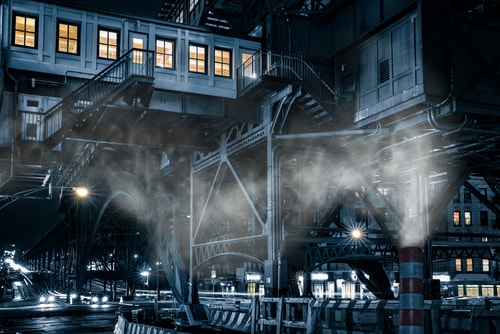 Population-based studies for personalized medicine are only as good as the sample set available. Cohn et al. (2015) present an overview of community outreach in anticipation of setting up an urban genomic biobank covering populations in Central Harlem.1 The authors describe the steps taken to identify key factors in capacity building through identifying issues of concern that could discourage participation by proposed donor populations.
Development of personalized medicine for clinical diagnostic and prognostic monitoring relies heavily on characterizing genomic sequence data and biomarkers in a wider population. For these disease indicators to achieve validity, it is important for researchers to access a diverse and representative primary sample set. With historically poor minority enrollment, clinical science is now finding that results from population studies may not be valid across all demographics.
Cohn et al. describe a process of capacity building that aims to encourage community involvement in addition to establishing institutional infrastructure and service delivery. In a study design approved by the Institutional Review Board of the Columbia University Medical Center, researchers and community representatives worked collaboratively to develop outreach programs. From this outreach, biobank planners hoped to learn more about potential obstacles to donor engagement that when overcome, could increase participation rates from within the Black community in Central Harlem.
The research team developed a qualitative study design built around focus group exploration for access and community insight. They planned to build on existing outreach strategies and worked with community leaders, including church officials, community project managers and other influencers within the Central Harlem area. Prior to this, the team used information from local biobanks to determine which demographics were underrepresented in biosample acquisition. From the initial collaboration, Cohn et al. created research materials for the focus groups, conducting pilot studies following content vetting by Columbia University, in addition to assessing language for style, tone and appropriateness.
The study recruited 46 participants (74% female; age range 18–72, with an average age of 56), using email listservs and printed flyers to encourage participation. Over 10 weeks, two formally trained facilitators held 90-minute focus groups (six to eight individuals per group) at accessible community locations. They gathered responses through written questionnaires and verbatim transcripts, encouraging input from all participants, who received refreshments, reimbursement for transportation costs and a $20 gift certificate for attending.
Cohn et al. used four trained individuals to code the verbatim transcripts and participant responses. They analyzed the coded reports with ATLAS.ti software, reaching a consensus agreement among the coders for any discrepancies. Focus groups continued until no new discussions arose and coders no longer recognized new themes arising from the group data.
From this analysis, Cohn et al. identified three major themes affecting community involvement in biobanking:
Potential contribution to donor and community health through donation
Social context of science
Researcher commitment to community health as an outcome of involvement
Focus group participants showed interest in the impact that donation could have on community and individual health outcomes. They also showed a preference that research communication continue once sample collection finished and that significant results be returned to improve health management and outcomes. Focus groups also voiced concern over the social context, expressing worries that genomic samples obtained for biobanking might end up in criminal DNA registries or be used for paternity testing. Citing historical abuses such as research carried out at Tuskegee and the widespread but unsanctioned use of HeLa cells from Henrietta Lacks, Cohn et al. acknowledge that past wrongs may be difficult to address in vulnerable populations.
Overall, although the focus group selection bias toward healthy female volunteers limits quantitative interpretation, Cohn et al. are confident that the capacity-building framework presented has identified key factors for consideration. Once addressed, they hope that the tools developed will help to promote full engagement from the community.
Reference
1. Cohn, E.G., et al. (2015) "Increasing participation in genomic research and biobanking through community-based capacity building," Journal of Genetic Counseling, 24(3) (pp. 491–502), doi:10.1007/s10897-014-9768-6.