This blog post is part of a series based on information presented at a biobank networking event hosted by Thermo Fisher Scientific earlier this year in the UK.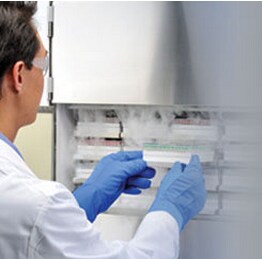 Medical research is evolving from a reactive to a proactive discipline –so much so that many now describe the field as "P4:" predictive, preventive, personalized and participatory.
Biobanking has emerged as an essential component of that evolution; however, as Martin Yuille from the University of Manchester pointed out during a Thermo Fisher Scientific networking event this spring, in order for medical research to continue its forward momentum, universities, hospitals and the biomedical research industry  will need to make certain changes in practice and culture. Biobanks can enable those changes – provided those biobanks collaborate as larger networks and operate using uniform standards accepted throughout participating universities, hospitals and commercial research facilities.
Why are biobanking networks so critical? First, biobanks are now considered essential tools across multiple disciplines, including translational research, collaborative drug discovery, personalized medicine and public health. In addition, biobanking networks:
         Act as community "glue." In other words, when access to samples is easy, collaboration thrives. To illustrate his point, the presenter said, "My plasma sample for proteomics analysis will be of value to your metabolomics, lipidomics analysis for the same/similar disease."
         Address the main bottleneck in translation. Waiting for samples wastes time and money. In fact, the presenter estimated that since resources aren't properly networked, most research projects spend half their time waiting to get half the samples they thought they'd get.
Without biobanking networks, researchers cannot accrue sufficient cases/controls in a timely way. This, in turn, results in a loss of statistical power, reduced research impact and diminished industry investment. In addition, if biobanks aren't networked, the UK's model of stratified medicine is undermined because adoption of stratified medicine requires access to samples to be nationwide.
Dr Yuille said that  the Centre for Integrated Genomic Medical Research (CIGMR) had all of these factors in mind when it chose ISO 9001 as its quality management system. He reported that ISO 9001 is optimal because it:
         Requires external certification. Certification by external sources provides confidence that a claim of consistency is valid.
         Is generic. A non-specific standard is essential in a research setting to allow flexibility.
         Encourages highly-focused management.
         Requires continual action to improve. Organizational models need to be dynamic and must be adaptable over time.
         Depends on promotion of standards by partners both upstream and downstream. This interdependence creates a "chain of quality" that's critical to moving samples in a network.
         Is harmonized with data management systems. Seamless integration enables a multi-network quality environment.
A network quality management system is an effective tool to drive the changes required for a biobanking network to function efficiently and effectively.