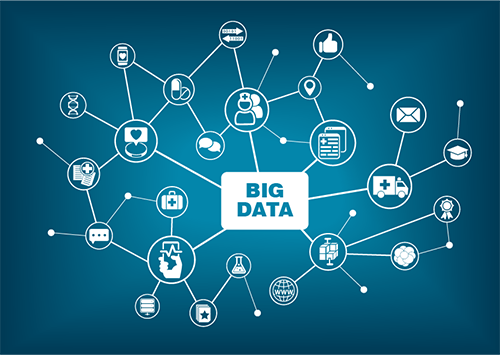 Medical imaging can play a crucial role in complementing genetic data in biobanks by providing detailed phenotypic data about anatomy and physiology as well as the early manifestation of disease states. This "big data" approach of combining additional data such as imaging with existing biobanking may provide information about physiological processes that can't be elucidated with genetic data, including normal development and aging, but also the development of pathological disease states. Gatidis et al. (2016) discuss existing epidemiological imaging studies and the challenges that population imaging poses to big data research and biobanking.1
Distinct from clinical imaging, epidemiological imaging collects imaging data from large, representative, primarily healthy populations. Consequently, researchers need to consider and justify the use of ionizing radiation or intravenous contrast agents, for example, in addition to scientific value, reproducibility and standardization. MRI has therefore emerged as a preferred modality for population-based imaging studies for its lack of ionizing radiation, good accessibility and high level of detail, though it does come at a high financial cost and is a time-consuming imaging method.
The UK Biobank, the German National Cohort (GNC) and the Study of Health in Pomerania (SHIP)are all population-based biobanks. The SHIP includes whole-body MRI to provide a detailed characterization of the general health of the population; it also includes non-imaging parameters such as laboratory and functional tests. SHIP was one of the first to systematically use whole-body MRI. The GNC is a large-scale epidemiological study aiming to identify genotypic and phenotypic features associated with health and disease. It uses magnetic resonance studies consisting of neuroradiological, cardiovascular, musculoskeletal and whole-body studies. After assigning pseudonyms, the investigators centrally store and analyze data. Finally, the UK Biobank is one of the largest ongoing population studies. Its imaging protocol includes ultrasound; dual-energy X-ray absorptiometry; and whole-body MRI scanning covering neuroradiological, cardiovascular and musculoskeletal aspects. It grants researchers access according to criteria of scientific quality and public interest.
Challenges in these types of biobanks include filtering large quantities of data that are not necessarily optimized to answer specific questions, but rather aim to provide a general anatomic and physiologic phenotypization of participating individuals.The authors note that study results may not have universal validity—they may be applicable to only the specific population that is being examined. Epidemiological imaging also introduces questions about incidental findings. That is, despite participants being drawn from a generally healthy population, researchers need to consider reporting any findings back to the participants within a short time frame.
While large-scale studies present opportunities to better understand disease pathology, Gatidis et al. highlight that they also pose significant challenges concerning data analysis and interpretation.
Reference
1. Gatidis, S., et al. (2016) "Population‑based imaging biobanks as source of big data," La Radiologia Medica [Epub ahead of print], doi: 10.1007/s11547-016-0684-8.