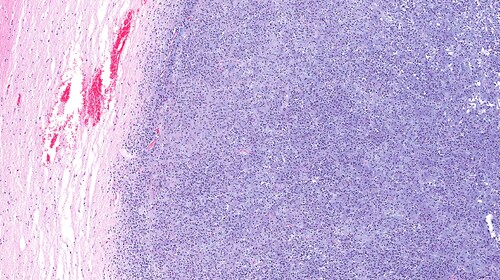 Biobanking comprises more than just tissue sample storage. Biobanks often prepare samples and sample reports to aid future research uses. In Australia, the Royal College of Pathologists of Australasia (RCPA) stipulates reporting protocols. Its recommendations include describing the specimen's macroscopic features (e.g., size, number and appearance), the proportion of the specimen processed, the histologic type of cancer and the tumor grade (according to the World Health Organization's 2007 classifications), and immunohistochemical results and ancillary studies. White et al. (2015) assessed the quality of pathology reports for grade III and IV gliomas in Australian biobanks using a checklist derived from reporting protocols of the RCPA and the College of American Pathologists.1 In doing so, they endeavored to facilitate quality improvement across patient management decisions based on pathology reports by ensuring that they contain unambiguous information for clinical decision-making.
White et al. obtained participants from the Australian Genomics and Clinical Outcomes of Glioma (AGOG) study, which recruited participants from six centres, one in Western Australia and five in New South Wales. All participants were patients with glial tumors graded as stage III or IV. In total, the present study assessed 594 reports. The checklists the investigators used had, collectively, 28 different elements, against which one investigator reviewed all of the reports. They then took a random sample of 10% of the reports for blind review by a second investigator. Both were medical oncologists. The investigators based a quality score on parameters considered most important for clinical interpretation of pathology reports in high-grade gliomas:
Cell type specified
World Health Organization diagnosis given
Tumor graded
Supporting narrative for cell type classification
Supporting narrative for tumor grade
No equivocal language used
Summary/conclusion reporting tumor type
Summary/conclusion reporting tumor grade
Conclusion supported by report narrative
For each criterion present, the examining investigator allocated a score of one, with a maximum score being nine out of nine.
White et al. found that 62% (n = 368) of the reports that they included in their analyses were completed by neuropathologists. Of these, 339 were surgical neuropathologists, and the remaining 189 were general pathologists. Their key findings from the nine quality score parameters were as follows:
60% of reports did not note cell type in the body of the report.
The narrative description of the tumor cells did not support the conclusion tumor cell type classification in 18% of cases.
Specialist neuropathologists were more likely to report the cell type and to provide a narrative that supported the cell type.
11% of reports did not record tumor grade.
The grade was not supported by the narrative of the report in 6% of cases.
Specialist neuropathologists were more likely to report a narrative supporting the grade.
24% of reports did not give a diagnosis according to the World Health Organization's 2007 classification terminology (this was more likely to be included in a report by a specialist neuropathologist).
4% of reports did not provide the tumor type in the report summary.
15% of reports did not record the tumor grade in the report summary.
The report narrative did not support the conclusion in 21% of reports.
Overall, only 24% (n = 145) of the reports examined in this study met all nine of the quality score criteria, and 25% of reports met six or fewer criteria. A significant proportion of reports lacked critical elements for clinical interpretation of neuropathology reports. Omissions and inconsistencies in pathology reports have the potential to alter patient management. White et al. note that their study supports a need for centralized and specialist pathology reporting for high-grade glioma. They also recommend additional training for non-neuropathologists reporting brain neoplasms.
Reference
1. White, A., et al. (2015) "Compliance with reporting guidelines by Australian pathologists: An audit of the quality of histopathology reporting in high-grade glioma," Neuro-Oncology Practice, doi: 10.1093/nop/npv033.