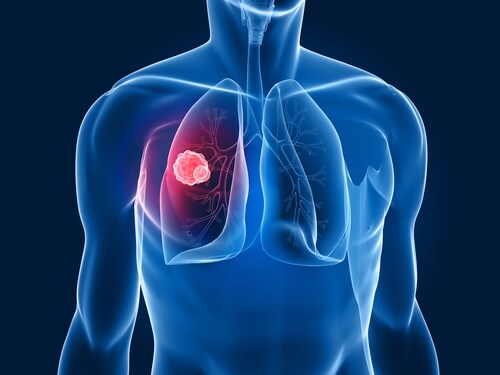 In a recent paper published in Clinical and Translational Medicine, Nishimura and colleagues (2014) announced the start of a collaborative biobanking project involving the Tokyo Medical University Hospital in Japan (TMU) and the Lund University hospital in Sweden (LUH).1 The intention of the joint initiative is to improve lung cancer diagnosis and treatment, primarily through effective use of biobanking resources, drawing on the lung cancer and biobanking expertise developed at both institutions.
As with a number of diseases, there is a lack of accurate biomarkers for lung cancer diagnosis and response to therapy, as well as suboptimal methods for clinical staging. This combination hampers delivery of effective and personalized lung cancer treatment. Overcoming these obstacles requires extensive epidemiological study; for this reason, the collaborators turned to biobanking to manage the vast numbers of clinical specimens and accompanying patient clinical records that this research needs.
By establishing and implementing standard operating procedures (SOPs) and quality control (QC) guidelines, Nishimura et al. hope to accumulate a valuable repository of lung cancer tissues and allied clinical samples for onward proteomics-based biomarker discovery. In addition, they hope to develop diagnostic criteria for cancer staging and classification, and to explore drug routing through tumor tissue with a view to evaluating the pharmacologic mode of action.
The team will use the repository established under these conditions for research and development. They plan to focus on the newly described neuro-endocrine lung cancer (LCNEC) phenotype to establish diagnostic criteria and develop biomarkers. With this information, they hope to develop methods to distinguish LCNEC from other types of lung cancer, such as small cell lung carcinoma and large cell carcinoma.
The proposed areas for research include:
Growth factor signaling receptors
Focusing on pathways involved in metastasis, angiogenesis, DNA replication and repair, and histone acetylation/deacetylation, the team plans to examine the role of post-translational modifications in lung cancer pathogenesis.
Protein deep sequencing
With reference to the HUPO NextProt database in conjunction with Chromosome-Centric Human Proteome Project (C-CHPP) initiatives concerning chromosomes 10 and 19, the researchers will identify the proteoforms of the missing gene coded proteins.
In addition to research targets, the collaboration also includes biobanking development and management initiatives, where the team aims to ensure that all researchers involved in the project have "comprehensive access to TMU and LUH samples." In order to facilitate this, the institutions use established SOPs and QCs to coordinate sample collection, and they manage biospecimen storage and handling with robotic -80⁰C handling into single-use sample aliquots held in 384-tube systems. These protocols will promote protein and biomarker stability at low temperatures in addition to minimizing freeze-thaw degradation, thereby ensuring quality control through effective sample management.
With improved personalized treatment for lung cancer patients as the end goal, the report's authors are confident the collaboration will contribute to ongoing global efforts in translational medicine, bringing research results into practical clinical use at the patient bedside.
Reference
1. Nishimura, T. et al. (2014) "Clinical initiatives linking Japanese and Swedish healthcare resources on cancer studies utilizing biobank repositories," Clinical and Translational Medicine 3(1).