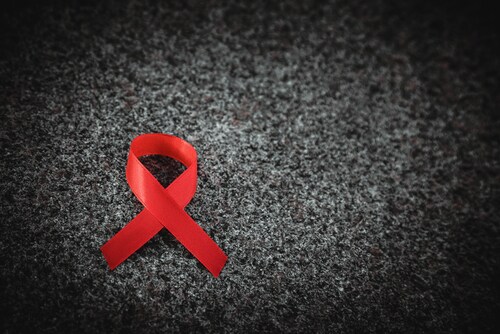 Sub-Saharan Africa has one of the highest incidences of HIV infection in the world. Despite improved life expectancy from increased access to antiretroviral therapy, the region will most likely see an increase in HIV-associated cancers, as is currently the case in many developed countries.
The AIDS and Cancer Specimen Resource (ACSR) is a biorepository established by the U.S. National Cancer Institute (NCI), operating under a cooperative agreement between the NCI and other institutions. It collects and preserves tissues and biological fluids, along with clinical data, from patients with HIV-related malignant tumors and normal controls. As described by Schneider et al., the ACSR recently expanded its scope to include the Sub-Saharan Africa Regional Biorepository (SSA RBR), a regional biorepository serving Sub-Saharan Africa.1 The SSA RBR aims to proactively collect, manage and process biospecimens representing both AIDS-defining cancers (e.g., Kaposi's sarcoma, non-Hodgkin lymphoma, cervical cancer) and non-AIDS-defining cancers (e.g., lung cancer, breast cancer, colon cancer), as well as associated clinical data. The biobank is located in the Division of Anatomical Pathology, National Health Laboratory Service (NHLS), at Tygerberg Academic Hospital, a teaching hospital for the Faculty of Medicine and Health Sciences at Stellenbosch University in Cape Town, South Africa.
The investigators chose Stellenbosch University as the site for the SSA RBR due to its existing infrastructure and experience, as Stellenbosch University was already equipped with in-house repositories and regulatory offices. It also had as research partners most of the African countries involved with the AIDS Malignancy Consortium clinical trials, for which the SSA RBR would also provide biorepository services.
The SSA RBR is unique in its mandate that investigators requesting specimens from its collection must be African or collaborating with an African researcher. This is contrary to the overall ACSR mission to collect biospecimens for use by investigators at that institution, from outside the institution, from outside South Africa and even from outside Africa. Nonetheless, the Western Cape Department of Health and the NHLS granted permission for the biobank to be structured in this way. The ACSR encourages biospecimen recipients to share and disseminate their findings through published articles and presentations of research findings at scientific meetings.
Further, the SSA RBR developed a marketing and promotion strategy targeting specific groups in South Africa. The goal of this is to share information with clinicians, health authorities, the general public, and South African and African researchers. In doing so, they hope to collaborate for recruitment purposes.
The long-term plans of the SSA RBR include collecting specimens from other sites in the Western and Eastern Cape provinces as well as the rest of South Africa, and eventually all of Sub-Saharan Africa. It is a resource that will benefit researchers, patients and communities in Africa. Through collaboration, the biobank will also develop unique specimen collections and clinical data sets to promote multi-institutional collaborative research in HIV-related cancers.
Reference
1. Schneider, J.W., et al. (2016) "A biobank to support HIV malignancy research for Sub-Saharan Africa," South African Medical Journal, 106(9) (pp. 867–869), doi: 10.7196/SAMJ.2016.v106i9.10891.