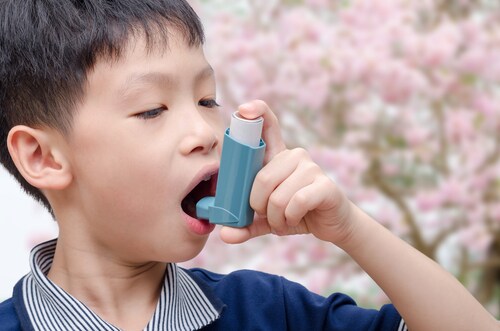 The Canadian Healthy Infant Longitudinal Development (CHILD) birth cohort aims to investigate the influences of early years on allergy and asthma development. Moraes et al. (2015) describe how the biobanking of biospecimens and data is set up for multicenter recruitment to provide researchers with key materials for studying such a complex clinical subject.1
Development of allergies and asthma is thought to reflect the influence of in utero and early life events on hereditary susceptibilities. The etiology of these conditions is considered as a complicated interplay between genetics and environment, so studying the etiology requires recruiting large numbers of individuals as representative of the population affected. The CHILD birth cohort is thus a longitudinal population study that regularly follows individuals with clinical data and sample collection, in addition to environmental and lifestyle assessment.
The CHILD study biobankers designed the study to investigate the influence of early life events on developing lung function and immune response, looking at environmental, genetic and disease factors that might influence allergy and asthma progression. Samples therefore included those appropriate for genetic, metabolomics and epigenetic investigation.
Enrollment for this biobank took place between 2008 and 2012, with mothers approached primarily at the routine 18-weeks ultrasound appointment. Other recruitment drives took place at appropriate community events like baby fairs. Researchers recruited 3,624 mothers from urban and rural centers in British Columbia, Alberta, Manitoba and Ontario.
Once accepted, mothers and fathers agreed to answer a questionnaire on lifestyle and clinical details, in addition to submitting biosamples such as blood, saliva and buccal swabs for storage. Following this, trained staff collected further data and samples at 36 weeks of gestation, at birth, and then at months 3, 6, 12, 18, 24 and 30, with follow-up visits at 3, 4 and 5 years of age. Along with appropriate clinical samples and lifestyle data, parent participants also answered a standardized ISAAC (International Study of Asthma and Allergies in Childhood) questionnaire for additional information.
Moraes et al. note that the biobanking took place at a centralized location, with staff training and use of collections kits ensuring sample consistency from the collaborating institutions. At birth, staff collected cord blood where possible, from 2,547 participants, and meconium when passed a few days later from 2,740 babies. The study design included follow-up data and sample collection during home visits at months 3 and 6, using sample kits mailed to parents ahead of each appointment. From one year onward, parents brought children to clinics, where maternal and infant blood sampling took place. At this time, the researchers also collected saliva and buccal swabs. Follow-up appointments for sample and data collection continued at three and five years.
The CHILD project involves 40 investigators in addition to a director and executive committee. A biological samples committee advises on requests for access to the samples, providing a review process and dealing with submissions within four weeks or less. This oversight in conjunction with input from several scientific working groups manages collaborative biobanking activities, reviewing study proposals to ensure they remain consistent with the project's primary research focus on asthma and allergy.
Moraes et al. note that the samples and data contained within this specialized biobank are a valuable resource for investigating diseases influenced by events in early childhood, in addition to the primary focus on asthma and allergy.
Reference
1. Moraes, T.J., et al. (2015) "The Canadian Healthy Infant Longitudinal Development birth cohort study: Biological samples and biobanking," Paediatric and Perinatal Epidemiology, 29 (pp. 84–92).