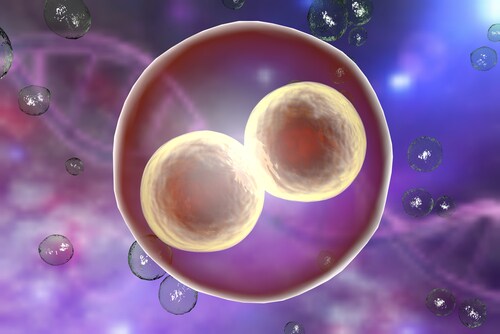 Research and biobanking using human embryonic stem cells (hESCs) is a complex and emotional subject to many in research, policy-making and the general public. Holm (2016) presents an overview of debates on the subject within the United Kingdom that reviews issues for consideration when biobanking hESCs and derived cell lines.1
Holm describes these issues as follows:
Ethics: affecting harvesting and procurement of the biomaterials, concentrating on protection of embryos and donors.
Efficiency: relating to biobank management for maintenance of the derived cell lines, in addition to promoting research interests and access to the biosamples.
Policy: affecting donors and the act of donation, in conjunction with ethical considerations.
The author suggests that one of the primary reasons for biobanking hESCs is to reduce the use of early embryos. By deriving stable cell lines for sharing within the wider research world, individual teams avoid having to create their own research materials, thus decreasing demand for embryos. Biobanking this material also gives scientists an advantage: providing hESC cell lines facilitates research into early human disease and development, providing scientists with consistent and high-quality biomaterials for research across subject areas.
In the review, Holm groups concerns under three broad headings:
Protection of the embryo. Holm argues that establishing stable cell lines, and thus reducing the number of embryos required for derivation, is a way of showing respect for life at all stages. Under UK law, the embryo is seen as worthy of protection and r

espect, although it is not recognized as a full human

. By paying attention to such cultural philosophy and by enabling respectful treatment, governments allow hESC research to continue in a permissive environment. Biobanks play a large part in this through establishing good management policies that value the material and maintain it efficiently. Holm does note, however, that the rise in pluripotent stem cell line technology may reduce the requirement to bank hESC lines.
Protection of embryo or gamete donors. Although the embryo is legally a nonperson and therefore exempt from the decision-making process, donation is made by a fully competent individual or individuals. Couples and single women must make a fully informed decision to donate embryos or ova to research. Again, by reducing the demand for embryos and ova by donation through efficient hESC derivation and maintenance, biobanks play a role in reducing donor exposure. Moreover, with best practices in obtaining informed consent, biobanks can also ensure donor protection from exploitation and minimize emotional distress. Holm sees this as particularly relevant since the reproductive labor involved in the process renders exploitation of women highly probable.
Efficiency, quality and promotion of research. The biobank's role in maintaining hESC cell lines is essential in stem cell research. Not only do these biorepositories ensure ease of access to high-quality biomaterials and consistency in studies, but they can also help researchers navigate complex intellectual property rights before research or patent issues arise.
Holm notes that in setting out regulations and legislation for research on hESCs, it is important to differentiate between policy that is political and that which is purely technical. Political climate certainly affects support for hESC research and influences legislation governing procurement, derivation and experimentation, with tight controls over what scientists can do when working with this resource. In certain countries, researchers have an obligation to bank hESC-derived cell lines to fulfill federal rulings on the use of embryos in research. For example, in the United Kingdom, mandatory storage in the UK Stem Cell Bank occurs under legislation of the Human Fertilisation and Embryology Authority, which oversees licensing and use of reproductive tissues. The situation is similar in Spain, whereas in Canada, only researchers using public funding to derive hESC cell lines must bank materials.
Holm concludes the review by noting future challenges faced, noting that biobanks should be alert to restriction and commercialization in the hESC field. Another question facing biobanks is whether they should maintain "unpopular" hESC cell lines even if it is not economic to do so. The author concludes that as progress in individual stem cell therapy is made, biorepositories will need to develop new guidelines for handling this type of clinical research biobanking.
Reference
1. Holm, S. (2015) "Biobanking human embryonic stem cell lines: policy, ethics and efficiency," Monash Bioethics Review, 33(4) (pp. 265–276), doi: 10.1007/s40592-015-0050-y.