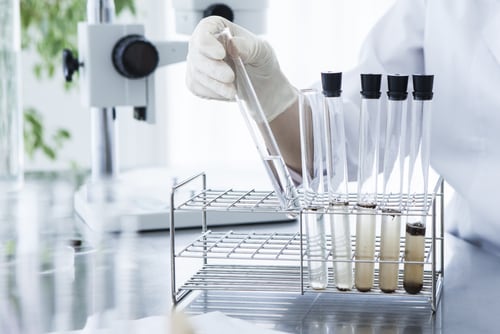 The aggregated number of new biospecimens deposited in biobanks across Japan, Korea and China is now comparable to that of Europe. However, the recent rise in biobanking in Asian countries lacks coordination, and consequently, their international peers have substandard access to Asian biobanks. Lee, Jung and Lee (2016) discuss this and explain how these biobanks operate.1
Korean public biobanks operate collaboratively, coordinated by six government ministries. The ministries establish yearly plans for biological resource management to prioritize policies for biological conservation, reduce risk factors in biological diversity, uphold sustainable use of ecosystem services, and strengthen international collaboration on conservation and research efforts. The Ministry of Health and Welfare; the Ministry of Food and Drug Safety; and the Ministry of Science, ICT and Future Planning administer human biobanks. Other ministries are responsible for biobanks for non-human organisms, including animals, plants and microbes, as well as specialized biobanks consistent with ministerial responsibilities. Overall, Korea has over 60 biobanks.
In Japan, small laboratories in academic or governmental institutes commonly manage biobanks. The Japanese government recently reorganized management and funding of biobanks to emphasize quality management of biological resources. Accordingly, the Cabinet Office of Japan established the Agency for Medical Research and Development to work as an integrated funding agency between researchers and ministries. Further, the Japanese government is strengthening its life science research by establishing a dedicated funding agency with strategic support for biobanks handling useful resources for industrialization.
The Chinese government, noticing the burgeoning importance of biological resources, has significantly expanded its resources in the last decade. It has established disease-focused biobanks, often affiliated with hospitals in major cities like Beijing and Shanghai, and equipped with advanced medical equipment. China has initiated a number of population-based projects, such as the China Kadoorie Biobank, which began in 2003 to collect medical data and blood samples from 510,000 individuals in 10 geographic regions for research on common chronic diseases. Other projects include the Guangzhou Biobank Cohort Study, which focuses on the elderly, and the Born in Guangzhou Cohort Study, which will follow 1 million pregnant women and their offspring for 20 years. Dedicated government ministries have additional focuses within their respective fields. For example, the Ministry of Environmental Protection focuses on maintaining biological diversity and protecting endemic and endangered species of China. The Chinese government also created the China National Genebank as an integrated and open platform to manage biological resources effectively. It consists of a bioresource bank, a bioinformatics database and a consortium system.
Taiwan and Malaysia have also established population-based biobanking projects to understand common and chronic diseases of their citizens, as have a number of other Asian countries. Overall, the authors highlight the importance of governmental roles in biobanking. Generally, East Asian biobanks are heavily influenced by their governments, which are often their sole funding source. However, Lee et al. add that Asian biobanks should consider diversifying their funding sources and expanding their offerings. The authors recommend that biobanks in Asia start adding value to their bioresources by offering additional services, such as data analysis, training and software development, to provide end users with high-quality resources processed in compliance with international standards.
Reference
1. Lee, S., Jung, P.E., and Lee, Y. (2016) "Publicly‑funded biobanks and networks in East Asia," SpringerPlus, 5(1) (p. 1080), doi: 10.1186/s40064-016-2723-2.