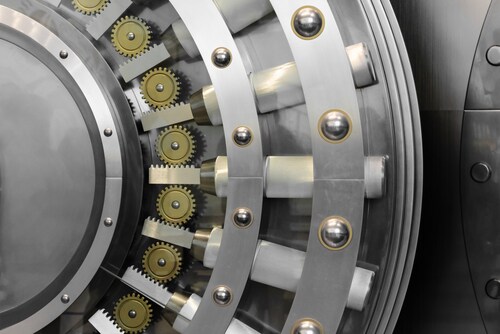 Biobanks are an essential research tool, but for them to be functional in creating new medical knowledge, researchers need to be able to gain access to samples. "Biohoarding," the safeguarding of tissue samples from the very researchers who can build on current knowledge, poses a significant risk of underutilization. And this comes at a cost.
Biohoarding is the result of a number of factors: over-complicated regulatory processes for sample access; biobanks that are established for in-house use only or are sold as a commodity, resulting in the biobank distributing samples only as a revenue-raising exercise; and by institutes that provide samples but insist on controlling the research direction surrounding their use.
Catchpoole1 argues that policy and governance are central issues to ensuring biobank facilities are accessible to those able to reap a return on this valuable resource. In fact, he goes on to argue that if a biobank is functioning as a biohoard, it is a good indication of a governance shortfall.
Further to this, Catchpoole notes that despite publications discussing the benefits of uniformity and standardization amongst biobanks, similar discussions do not exist regarding the ideals that should govern biobanking. To clarify his point, he asks several questions: What do we as a society, expect from biobanks? And what is the purpose of biobanking? Is it to collect infinite samples? Or is there a much larger call to action, one of translational research?
Catchpoole argues that the role of biobanks is to build a story, taking a patient sample and unpacking the knowledge held within to improve health services. Therefore, it is up to policy-makers to ensure that biohoarding is not the norm, but rather that policy development reflects this requirement and expectation of gleaning knowledge from samples. He also suggests that there needs to be greater duality between personalized medicine programs and public health research, both of which rely on biobanks as a key resource. Without policies of their own, these two vital roles of a biobank may compete with each other, or be disadvantaged by the other because of the disparate policy settings required by each.
Therefore, Catchpoole suggests that policy frameworks should inherently recognize the way that a biohoard forms and implement risk management strategies, including expectations of the biobank. In this way, biobanking and genuine open access are established ground rules that ensure health outcomes from the samples.
Reference
Catchpoole, D. (2015) "'Biohoarding': Treasures not seen, stories not told," Journal of Health Services Research & Policy, doi:10.1177/1355819615599014 [Epub ahead of print].