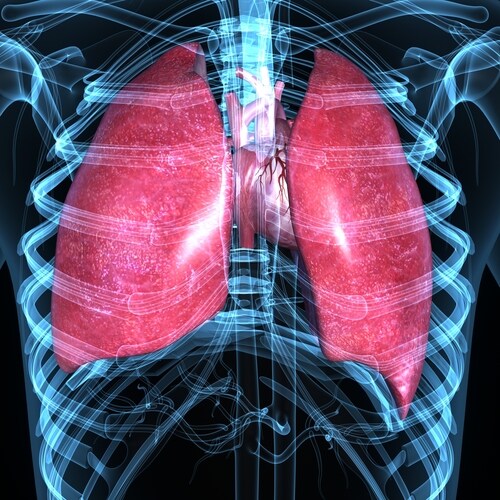 Researchers regularly rely on biobank samples to monitor disease states in individuals as well as within a population. As Fehniger et al. 1 explain, biobanking has led to improvements in lung cancer diagnostics and treatment. The researchers point out that lung cancer samples can pose a challenge for biobanking. In particular, it can be difficult to collect a sufficient amount of primary tumor tissue that is fully representative of the pathological and molecular heterogeneity. To overcome those obstacles, metastatic tissue samples or body fluids such as pleural effusions or blood serum can be stored in biobanks to provide researchers with a more complete picture of the disease state.
As a result of biobanking, researchers have been able to gain new insights into the diversity of lung cancer subtypes and to develop associated chemotherapeutic treatment protocols. Targeted treatments using molecular strategies based on protein expression now represent the next generation of treatments beyond chemotherapy and radiation. Proteomics approaches led to the development of Gefitinib,2 a lung cancer drug that targets the epidermal growth factor receptor to prevent cancer growth in a subset of patients.
The study of chronic obstructive pulmonary disease (COPD) has also benefited from biobanking. Researchers are striving to identify molecular and imaging-based biomarkers that to define surrogate outcomes in clinical trials and screen for patients that would benefit the most from a particular treatment.
Fehniger and colleagues describe a European Union funded project currently underway to focus on emphysema versus airway disease and novel markers for COPD and its main phenotypes.3 The project is expected to take place over a span of three years. Researchers involved will analyze bronchial and alveolar gene expression patterns in more than 800 biobanked samples from COPD patients and matched controls. The samples will also be subjected to a genome-wide expression and association analysis to link genetic biomarkers with observed phenotypes. This study is unique in that it excludes patients with current oral glucocorticoids, antibiotics and exacerbations or current smokers to ensure that signals detected in the molecular analysis can be attributed to the distinct inflammatory process of emphysema and airway disease in COPD.
Fehniger and colleagues anticipate biobanking will play a major role in developing future treatments for lung cancer, COPD and other diseases. To enable this research, they call for continuous improvements in sample standardization and biobank qualitative development to ensure samples are optimally managed with minimal pre-analytical variability and widely available for distribution.
References 
1. Fehniger, T. E., et al. (2013) "International biobanking for lung cancer and COPD as the future resource for clinical protein research," EuPA Open Proteomics, 1 (pp. 3–7).
2. Inoue, A., et al. (2003) "Severe acute interstitial pneumonia and gefitinib," The Lancet, 361 (pp. 137–9.)
3. Ziegler-Heitbrock, L., et al. (2012) "The EvA study: aims and strategy," The European Respiratory Journal: Official Journal of the European Society for Clinical Respiratory Physiology, 40 pp. (823–9).
Post Author: Emily Humphreys. Emily has previous research experience in eye development, infectious diseases, and aging. While she enjoyed the thrill of research, She has since traded bench work for science journalism. Emily has been a regular contributor to Accelerating Science since 2012.