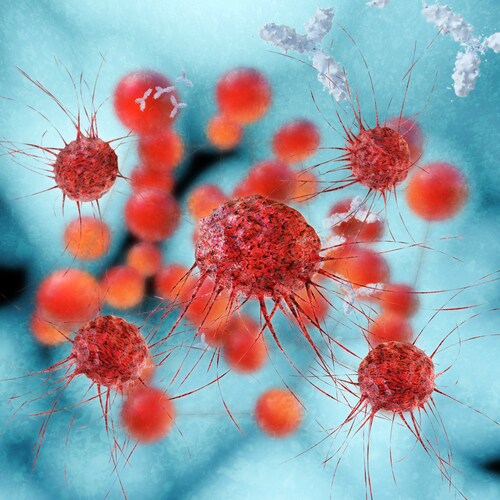 In 2008, there were almost 29 million people living with cancer who had been diagnosed within the previous five years.1 The global cancer burden is large, and continues to grow with time and in line with population growth. However, with technology at our fingertips, we are now in a unique position to integrate our resources and knowledge to translate medical research into population interventions.
Wild et al.2 discuss the opportunities that are presently before us if we combine our knowledge of the cellular and molecular basis of cancer with new technologies and the statistical power that biobanks have the capacity to provide.
Translational cancer research, also referred to as personalized medicine, capitalizes on the Human Genome Project to develop new molecular-targeted treatments. In an ideal world, that means more tailored, less toxic treatments and better survival rates. However, with the growing incidence of cancer, increasing cost of therapy, and inequities between low- and high-income countries, Wild et al. argue that prevention is paramount. They assert that our more recent understanding of carcinogenesis and cancer risk factors provides a sound basis for cancer control, particularly in low- and middle-income countries.
Wild et al. propose a model that takes basic science and looks at it from two perspectives: from a population point of view, which looks at causes and prevention, as well as a patient point of view (personalized medicine). Population studies may influence personalized treatment by identifying risk factors that cause specific molecular alterations, informing treatment. Biobanking is therefore an immense resource, as it can significantly strengthen the statistical power of –omics technologies by increasing the population sample. The study authors also draw attention to the opportunity to sub-classify tumors by their molecular profile, giving further insight into disease heterogeneity. Again, this would improve personalized medicine.
An integrated approach to basic sciences will strengthen clinical research. It will require researchers to take greater advantage of biobank resources and increase collaboration with those in both epidemiological and laboratory research fields.
References
1. Bray, F. et al. (2013) "Global estimates of cancer prevalence for 27 sites in the adult population in 2008," International Journal of Cancer, 132(5) (pp.1133–1145).
2. Wild, C.P. (2015) "Translational cancer research: Balancing prevention and treatment to combat cancer globally," Journal of the National Cancer Institute, 107(1), doi:10.1093/jnci/dju353.