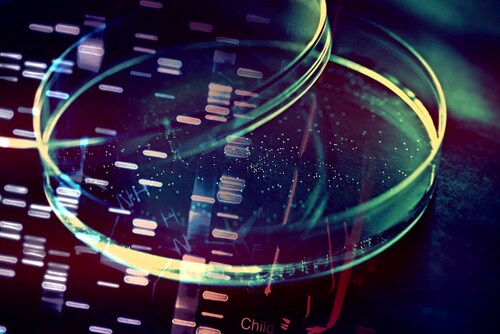 Institutional variation in biospecimen collection, use and sharing can impact research. Rivera et al. (2015)1 conducted a survey of 114 researchers to explore their experiences of biospecimen research and their attitudes toward biospecimen use. In particular, the investigators surveyed researcher experiences with institutional review boards (IRB), research regulations and informed consent, and sought out opinions on the regulatory framework within which they operate.
The researchers surveyed were from the National Institutes of Health's Clinical and Translational Science Awards (CTSAs) and included 60 leading research institutions participating in biospecimen research. The electronic survey asked about work history, experiences with informed consent, collection of biospecimens from adults and minors, research with existing biospecimens and data, sharing of biospecimens and data with other researchers, and opinions about current rules and regulations regarding human research.
Of the 114 researchers surveyed, the investigators excluded 12 because they had not been a primary or co-investigator for research that involved the collection, storage or use of biospecimens. The main findings of the survey were the following:
Researchers typically used study-specific consent (24%),

tiered consent

(24%) or broad consent (25%).
29% of consent forms allowed donors to limit medical conditions their biospecimen could be used to research, 43% gave donors the option to be recontacted for future consent and 18% gave donors the option to prohibit data from their biospecimen to be added to larger databases.
28% of researchers used anonymized biospecimens, 45% used coded biospecimens and 17% reported using identified biospecimens. The majority of IRBs (46%) did not see the biospecimen's level of identifiability as an increased risk to research.
73% of researchers indicated that their IRBs would classify a new study involving human genetics that used only stored, coded biospecimens/data as exempt from the Common Rule requirements.

64% of researchers felt that they should be able to use "leftover" biospecimens collected in a clinical setting without informed consent for research, provided that the subject's identity was never disclosed to the investigator.

92% of researchers indicated that they would be amenable to using a general consent form for future consent.
Only 4% of IRBs did not allow biospecimens to be shared.
Overall, Rivera et al. suggest that researchers would benefit from provision of ethical guidelines for use of biospecimens and advice about the risks associated with genetic research, in particular because of the number of researchers who responded with "I don't know" when asked about ethical standards, regulations and IRB practices. This was also evident in the number of researchers indicating that their IRBs would see research on coded biospecimens as being exempt from Common Rule requirements.
Reference
Rivera, S.M., et al. (2015) "Investigator experiences and attitudes about research with biospecimens," Journal of Empirical Research on Human Research Ethics, 10(5) (pp.449–456).