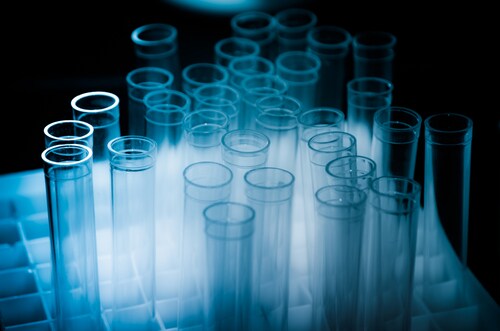 Biobanking, the collection and storage of biospecimens and allied data to aid large-scale studies and research, has a duty of care towards the original donor in addition to maximizing value by promoting research. For this reason, Goldenberg et al. (2015) examined review processes and protocols implemented by biobanks when considering secondary use of biobank materials for research that was not originally included in primary consent at collection.1
At the point of collection, biobankers may already have defined studies in mind that they can describe to donors. However, with advances in methodology and questions arising from the research itself, it is possible that a biobank collection can be used for more than just the study initially intended. Although the evolution of consent means that many donors are aware that samples can have a secondary use beyond the scope of the study proposed, biobank institutions still need to exercise due oversight when approving further research. Not only do they need to ensure that valuable and limited specimens go only to meaningful studies, but they also must stay on top of donor privacy issues.
Goldenberg et al. examined how institutional review boards (IRBs) within the CTSA (Clinical and Translation Science Awards) program handled requests for secondary biosample use. They focused on the impacts of sample identification and donor privacy, in addition to how requests from external institutions were managed. Using the following design goals, the authors gathered data concerning donor protection on initial consent for biobanking and with regard to onward sharing of biospecimens.
Study design goals:
Collate usual practices
Review policy development procedure
Characterize ethical and regulatory issues
Develop guidelines and recommendations for consideration
First, the authors established contact with IRB administrators in each of the 60 institutions in the CTSA program, with a follow-up phone call to explain the study protocol. Goldenberg et al. then delivered the survey by phone, taking approximately 45 minutes per administrator and using REDCap software to record responses. Prior to this, the researchers created and tested out the survey, using responses from six IRB administrators to refine the 37-question final version. They used a five-point Likert answer scale, specifying biospecimens and data as points of interest.
In total, Goldenberg and colleagues obtained answers from 51 IRB administrators, giving an 85% response rate and representing between 1 and 22 years of experience in biobank management. The administrators responded to questions on how each institution handled internal and external requests for biosamples and data, and what kind of review processes took place before granting access. The survey also asked them to comment on original consent procedures and whether secondary use required re-consent.
Goldenberg et al. found that protocols varied according to the identifiability of the samples under consideration. In general, respondents considered that anonymized samples and data without individual identifiers presented low risk for secondary use. Risk rose as sample/data identification became more complete and when handling external requests for access. However, the authors found that there was no overall consistent approach to handling requests for secondary use. They suggest that developing clear policies could aid research, since a single institution is unlikely to hold enough samples for adequate research in translational genomics and personalized medicine.
Reference
1. Goldenberg, A.J., et al. (2015) "IRB practices and policies regarding the secondary research use of biospecimens," BioMed Central Medical Ethics, 16(32), doi: 10.1186/s12910-015-0020-1