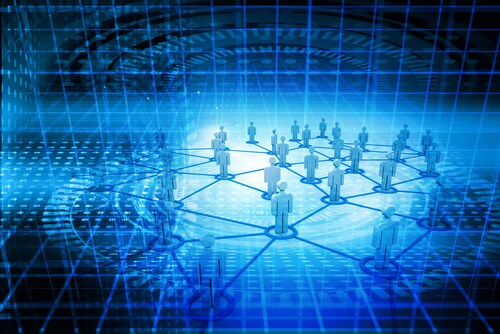 Biobanking needs more collaboration. There is a common need across biobanks for data standards, ethical regulations and risk management. As collections and biobanks grow, so does this need for standards across biobanks.
Nussbeck et al. (2016)1 report on a recent meeting titled The Life in Data, which surveyed 160 participants from clinical medicine, epidemiology and translational research involved in the biobanking process. Using the Schistosomiasis Collection at the National History Museum (SCAN) as a case study, they discussed permissions and consent. SCAN collaborates directly with fieldwork-based projects such as the Schistosomiasis Consortium of Operational Research and Evaluation, which follows the International Conference on Harmonisation of Technical Requirements for Registration of Pharmaceuticals for Human Use Good Clinical Practice (ICH GCP) guidelines and complies with the World Medical Association's Declaration of Helsinki (1964) 2008 amendment. The first survey question asked the group, ''What consent can respect the patient/donor/provider without slowing research?'' The majority (67%) of the group indicated that broad consent could achieve this.
The cohort discussed using Sample PREanalytical Code (SPREC, a code for the ''management and traceability of biospecimen preanalytical variations'') for data quality management and standardization. Nussbeck et al. report that 75% of the group felt that the data acquired at point of collection should include ''pre-analytical variable data and data intrinsic to the sample such as SPREC and non-SPREC related information." They also indicated a need for both biobank staff and non-biobank personnel to be trained in collecting and recording critical sample acquisition data in their respective biobanks.
Regarding sample classification, they used Biospecimen Reporting for Improved Study Quality (BRISQ) as a case study. A number of journals recommend using BRISQ to describe research biospecimens in publications. The survey asked the group whether there was additional information not covered by BRISQ that they see as valuable. Participants indicated that they wanted data about the origin of a sample (25%), more phenotypic information (23%), and sample consent status (33%). The majority of participants (61%) thought that BRISQ should be adopted as a publication standard.
Finally, the session focused on research and data standardization. The authors report that most of the participants (72%) did not identify with a particular existing genomic standard.
Pooling all of the information gathered from the session, the authors highlight a number of recommendations for holding future interactive sessions and developed a tool that can be used for designing and delivering an interactive conference session. The exercise also demonstrated a lack of interdisciplinary knowledge, which could be addressed through more frequent interactive sessions and workshops.
Reference
1. Nussbeck, S. Y. (2016) "'Life in data'—Outcome of a multi-disciplinary, interactive biobanking conference session on sample data," Biopreservation and Biobanking, 14(1) (pp. 56–64).