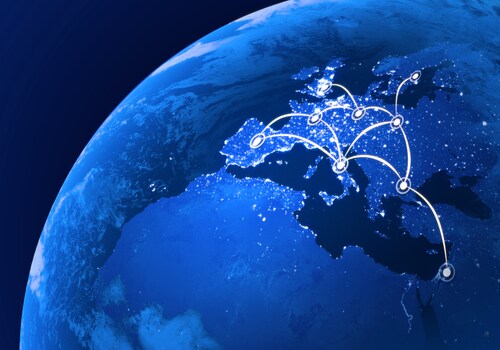 The EuroBioBank (EBB) network has been holding DNA, cell and tissue samples, and operating a bioresource network as a service to rare disease (RD) researchers since 2003. Mora et al. (2015) describe its progress from initial collaboration to transnational network and partnership within the wider RD research community.1
The EBB began as a collaboration between RD research interests within Europe. As it grew, more members joined, bringing with them biosample and data resources, which have been collected into a centralized repository, or "virtual" biobank. Although member institutions retain ownership over and storage responsibility for their respective biosamples, the data are all accessible through an online catalog with search functionality.
The network received initial funding from the European Commission; when this ended in 2006, partner members supported the EBB for a year until it became part of TREAT-NMD. With this partnership, the two organizations formed a center of excellence for translational research in neuromuscular disease, receiving financial support from the European Union. Further mergers with other research bodies resulted in expanded membership and financial support, with individual institutions retaining responsibility for their own operating budgets while contributing to EBB general administrative costs and services.
The EBB coordinates and organizes its member institutions, achieving governance using the EBB Network Charter. This document sets out ethical guidelines and defines membership criteria and responsibilities. The EBB General Assembly oversees overall decision-making, amendments, strategy, budget and annual planning. In addition, it reviews new partner members and oversees all research requests from private, for-profit projects.
To ensure consistency and value, the EBB developed standard operating protocols (SOPs) and guidelines for DNA quality, sample collection, tissue and cell harvesting, ethics, database and website maintenance, communications, training and technology transfer. The 29 SOPs have improved functionality and efficiency in each member institution. In addition to covering sample handling, collection and storage, the SOPs also set out minimum requirements for data recording, including classifications for disease and sample type, and number of families involved. This consistency is necessary for the online catalog, which holds information on the 18,800 samples collected annually and facilitates distribution for around 7,000 samples, for both clinical research and for-profit drug development. As part of its service to customers, the EBB routinely sends out customer satisfaction questionnaires to gather feedback.
As of 2013, researchers had published 255 original articles that depended on EBB data resources. These included studies on biological pathways of disease, in vitro models for drug screening, biomarkers, histopathology and RNA analysis. Teams using EBB data and samples must attribute the bioresource in all publications to recognize the role and value of the network in RD research. EBB staff have also been involved in developing the bioresource research impact factor (BRIF) to further increase biobank recognition by research.
In the future, the EBB will continue to deal with challenges from legal and regulatory framework fragmentation as it operates across borders. It is also active in maintaining standardization within RD research and ensuring sustainability through funding. A recent partnership with the RD-Connect platform will help achieve both of these goals through collection, data management and training.
Reference
1. Mora, M., et al. (2015) "The EuroBioBank network: 10 years of hands-on experience of collaborative, transnational biobanking for rare diseases," European Journal of Human Genetics, 23(9) (pp. 1116–1123), doi: 10.1038/ejhg.2014.272.