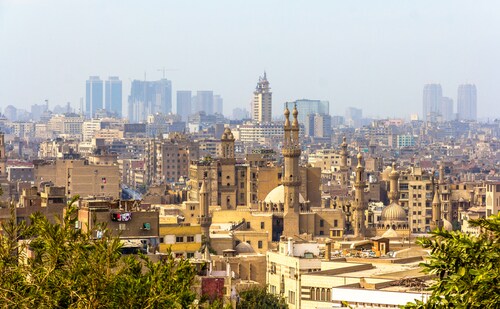 In a review of Egypt's current state of biobanking, Abd El-Aal et al. (2016) compare and contrast biobanking in Egypt with other countries to highlight challenges.1 They also offer suggestions to improve Egypt's bioresearch.
As the authors explain, the earliest Egyptian medical practices date back to 3,550 years ago. Writing on papyri between 2000 and 1090 B.C., Egyptians recorded codes of ethics from Imhotep, who became known as the Egyptian god of medicine.
Egyptian scientists have been biobanking human tissue for research purposes for more than 100 years, but much can be improved by providing a consistent framework for ethical management. Currently, the Egyptian biobanking system is without the same guidelines, legislation regulations or standard operating procedures (SOPs) that govern biobanking in other countries. For the past three years, political unrest has disrupted attempts at creating new laws to govern medical research. In addition, experts say inconsistent national laws coupled with conflicting cultural and religious perspectives create further challenges for lawmakers. When major ethical issues arise, they are often managed by research ethics committees, and it is the pathologists themselves who act as caretakers of tissue samples in various hospitals and universities.
Another major challenge facing Egyptian biobanks is obtaining informed consent, and they have no standard method of obtaining consent. In some areas, researchers record only verbal consent. Abd El-Aal et al. explain that consent for the use of archival pathology material is almost never obtained. A human research ethics committee (REC) helps decide when consent can be waived by considering the difficulty or obtrusive nature of obtaining consent, as well as the likely risk to benefit ratio of permitting consent. The authors recommend that consent be required for research using clinically derived, identified samples, but waived for additional research using anonymized samples.
The authors report that other groups are partnering to establish new biobanks at three institutions in Egypt: Tanta University, the National Cancer Institute and the Children's Cancer Hospital Egypt. Other groups, such as the International Agency for research on Cancer (IRAC) in France, the Low and Middle Income Countries (LMICs) Biobank and Cohort Building Network (BCNet), are working to share information between BCNet members and partners. This sharing of information will help keep others in the loop regarding ongoing programs, and updates to guidelines, protocols and SOPs. These groups also aim to inform the public and help the international scientific community to identify and encourage new opportunities and foster new collaborations.
The authors give eight recommendations to improve biobanking in Egypt, including the following:
Keeping biobanks as non-profit organizations with professional and well-trained staff to generate and implement SOPs and quality-control methods.

Establishing an Egyptian biobank network to conduct research on large numbers of samples and facilitate collaboration. Once in place, participants should adopt a material transfer agreement, whereby all access to and release of samples or data from biobanks are strictly recorded.

Calling upon government institutions to provide quality assistance and ensure compliance with ethical guidelines. Additionally, they should establish resources to protect research participants and promote research.

Relying on RECs to carefully review and approve research involving human tissue, monitor ongoing research throughout Egypt, and ensure that biobanks adopt policies to protect access to patient medical records and govern reuse and transfer of tissue research.
Establishing a system of research ethics and training for researchers and pathologists to help protect public trust. In particular, they recommend being respectful of donors' cultural or religious sensitivities. To increase public confidence, they suggest adding programs to enhance public awareness of the use of human samples for research purposes.
The researchers hope these efforts will bring great progress for biomedical research in Egypt.
Reference

1. Abd El-Aal, W.E., at al. (2016) "Biobanking: A challenge facing pathologists in Egypt," British Journal of Medicine and Medical Research, 13(1). doi: 10.9734/BJMMR/2016/21583.