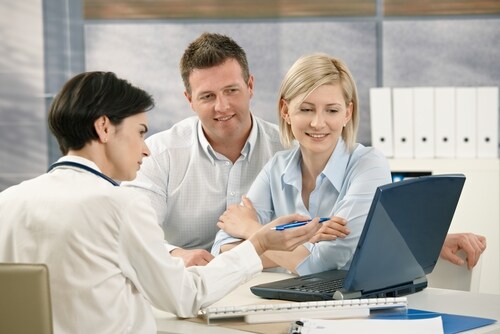 Biobanks are key enablers of medical research. The Partners HealthCare Biobank is a large biospecimen and data repository established to drive translational research at Massachusetts General Hospital, Brigham and Women's Hospital, and other institutions affiliated with Partners HealthCare. Boutin et al. (2016) discuss their experiences with electronic informed consent.1
Partners HealthCare acquires electronic informed consent via a website, biobank.partners.org, which went live in June 2014 and contains multimedia content about the biobank. The consent process uses an electronic version of the original biobank consent form, enhanced with contextual information and definitions. The website uses standard Web security measures to manage user details and is periodically assessed for security by an external application-security vendor. During the first 20 months of the website being live, the biobank obtained electronic informed consent from 7,078 patients, whom they had invited to participate via email.
Between July 2014 and January 2016, the biobank invited 184,387 patients to participate in the biobank, using a series of four emails. They found that the consent rate was higher for white, highly educated females. The consent rate also varied across emails, ranging from 1.5% for the first email to 1% for the fourth. Boutin et al. comment that the greatest benefit of implementing electronic informed consent has been that the number of consented biobank participants has significantly increased, representing 20% of their total biobank cohort. Furthermore, the email campaign resulted in outreach to thousands of patients per week, increasing public awareness of the biobank. Using multimedia through the website has also increased patient understanding and confidence in the consent process, and allowed them to participate in the process at their own pace.
However, electronic informed consent is limited by the pool of participants who already have a patient portal set up. The authors also note that managing a large-scale email campaign depends on information technology infrastructure and may target a less diverse population compared with patients who consent in person, as evidenced by the gender, education and race of patients who participated. Finally, Boutin et al. highlight that electronic informed consent uncouples consent from patient blood sample collection, which could result in lower collection rates. Initially, only 22% of patients who consented electronically followed up with the biobank to provide a blood sample; however, the biobank was able to increase this to 43% by the end of January 2016. Therefore, Partners HealthCare Biobank has demonstrated that electronic informed consent is a feasible strategy for large research studies.
Reference
1. Boutin, N.T., et al. (2016) "Implementation of electronic consent at a biobank: An opportunity for precision medicine research," Journal of Personalized Medicine, 6(2) (p. ii: E17), doi: 10.3390/jpm6020017.