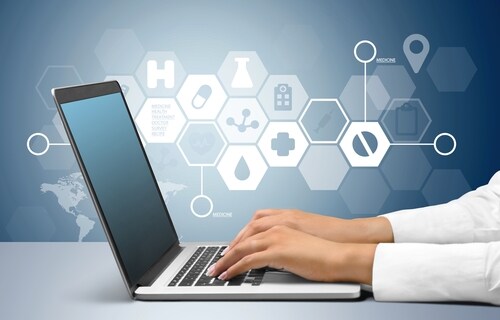 As biobanks develop, transitioning from simple repositories for biosamples into complex hubs that link medical data with an individual's tissue donations, they extend their reach into donors' electronic health records (EHRs). This broader data acquisition permits more extensive cross-referencing between research and phenotype for larger population-based studies. It also, as proposed by Caenazzo, Tozzo and Borovecki (2015), raises unique ethical issues that may not be properly addressed under current biobank management.1
Focusing on biobanking for human medical research, Caenazzo and co-authors propose that a new ethical governance framework is required for biobanks linking to EHRs. The reviewers acknowledge that using digital data for research maximizes biobank value by enabling communication and sharing among institutions. However, they also point out that this raises new areas of concern that are perhaps overlooked in standard discussions on ethical issues relevant to biobanking.
Linking to EHRs, and thus pairing biobank specimens with the donor's full medical record, is a new approach under development in the biobanking world. In this way, researchers have full access to valuable data for evaluating –omics results alongside phenotype information for specific donors. Admittedly, this aspect is highly valuable for large cohort-population-based studies generating sequence data, for example, but it does allow for reuse far beyond original study parameters. The scale of what is possible in biobanking is increasing, and so is the ability to share widely, across borders in addition to among institutions.
Caenazzo et al. suggest that ethical concerns surrounding issuing consent have not been considered carefully in regard to use of EHRs. The biobanking governance community has not fully addressed measures for protecting vulnerable groups. Nor has it considered maintaining privacy and donor rights to control sample use, or assigning responsibility for communicating clinically relevant data arising from studies. Furthermore, the authors also remind the reader that data in EHRs may have been collected solely for clinical management and not for research.
To address this new ethical dilemma, Caenazzo et al. suggest that each biobank create its own ethics committee. Although biobanks undergo oversight routinely from a number of interest groups, such as health care, bioethics and research committees, there are seldom groups solely for the purpose of establishing and maintaining ethical guidelines for the institution itself. They propose that this ethics committee would provide oversight for biobank management as a specialist group, offering guidance on overall operation in addition to managing the use of EHRs and dealing with both internal communications and external outreach to donors, researchers and clinicians.
The authors also strongly recommend harmonizing governance across borders by assessing existing frameworks to see where modification is required. In this way, biobanking becomes less fragmented across borders and also ensures proper ethical treatment of donor issues such as privacy and the use of data contained within EHRs.
In conclusion, Caenazzo et al. call for the creation of biobank-specific ethics committees. In their view, these bodies would draft standard operating policies for best practice, in addition to guiding management on ethical issues such as return of results, donor privacy and data accessibility as biobanks increasingly incorporate EHRs into everyday practice.
Reference
1. Caenazzo, L., Tozzo P., and Borovecki, A. (2015) "Ethical governance in biobanks linked to electronic health records," European Review for Medical and Pharmacological Sciences, 19(21) (pp. 4182–4186).