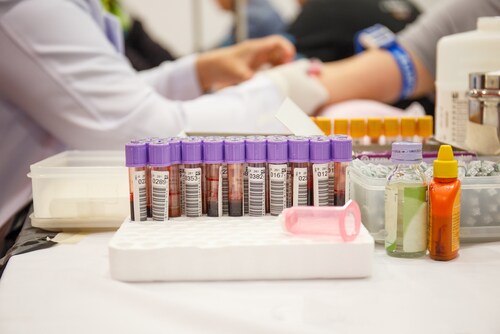 Certain subpopulations have disproportionately low participation in clinical and prevention research. Rodriguez et al. (2016) address this with the Hoy y Mañana program, from Roswell Park Cancer Institute's catchment areas in Buffalo, NY, and Niagara Falls, NY.1 The Hoy y Mañana program is a culturally and linguistically appropriate education program to engage diverse, medically underserved populations without a cancer diagnosis in biospecimen donation for cancer genomic research.
This is the first published study to explore community-based strategies to engage disease-free ethnic minorities in biospecimen research. Rodriguez et al. performed a feasibility study to test their community-based participatory research (CBPR) techniques on an underserved community. The CBPR aims to understand awareness and interest levels in biospecimen donation for cancer research among Hispanic community partners, particularly those previously engaged in cancer prevention programs and services.
The researchers reached participants through education programs and community-based open events. The education programs ran for approximately one hour each, covering information on genomic research and the need for representation from diverse populations for biospecimen donation. They used an audience response system to collect demographics to assess the impact of the program on willingness to donate to the data bank and biorepository (DBBR). Participants who were interested in donating a blood sample at the end of the program could do so on site at a mobile laboratory. Open events ran for three hours to four hours each and included outreach activities at health fair events in minority communities. However, they did not include the education program component. Using trained consenters from the DBBR facilitated enrollment by interested individuals.
Rodriguez et al. reached 370 participants through 14 education programs (n = 264) and 10 open events (n = 106) held between December 2012 and April 2014. Education programs engaged a higher proportion of adults 60 years of age and older (56%) than the open events (11%), but open events facilitated a higher biospecimen donation (55%) than education programs (36%). Most of the participants were women.
Participants in the education programs responded to three questions, both before and after the program:
Would you participate in a medical study that includes completing a questionnaire?
Would you participate in a medical study that involves giving a blood sample?
Would you participate in a medical study that includes completing a questionnaire and giving a blood sample?
Participants could respond with yes, no or maybe. Affirmative responses to the first question increased following the education program (45% before vs. 51% after). Similarly, a significant proportion responded "maybe" (29% before vs. 43% after). This response pattern was similar for the second and third questions. The researchers also noted that there was a significant race difference with regard to responses to the second and third questions: Hispanics were more inclined to participate than African–Americans.
Overall, 41% of participants across both education programs and open events donated a blood sample to the DBBR. Although almost 50% of education program participants expressed willingness to donate a biospecimen, only 36% actually donated a blood sample. Education also proved to be a predicting factor in biospecimen donation, with participants with some college education being more likely to donate than those without.
Rodriguez et al. conclude that their study provides a valuable process template for using a community-based approach to collect biospecimens from diverse and medically underserved populations.
Reference
1. Rodriguez, E.M., et al. (2016) "Engaging diverse populations in biospecimen donation: Results from the Hoy y Mañana study," Journal of Community Genetics [Epub ahead of print].