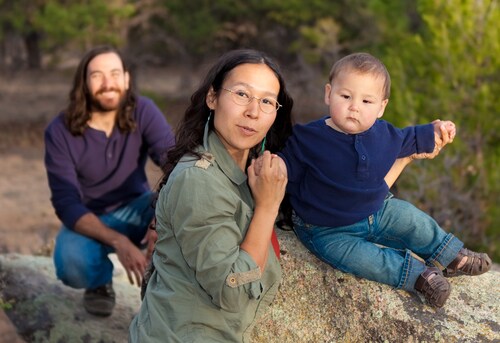 Haring et al. (2016) explore some of the research participation barriers in minority and culturally diverse communities.1 The authors interviewed members of a Native American urban population to find out about their experiences and ask for their suggestions for improving recruitment strategies for clinical trials.
Native Americans endure some of the worst health disparities and inequalities in America, frequently from preventable diseases. These include higher rates of diabetes, alcohol-related deaths, injuries and suicide, and lower rates of cancer screening. Participants in the authors' study were members of the Haudenosaunee, a Confederacy of Tribes in the northeast area of New York State. The authors asked for participants' thoughts and suggestions about clinical research, recruitment and biospecimen-related investigation, particularly in cancer research. Haring et al. collected responses using questionnaires and forms, which were approved by Northwestern University's Institutional Review Board and subsequently reviewed and approved through a memorandum of understanding with Native American leaders.
The core theme was trust. Participants felt that it was necessary to build trust and mutual understanding between researchers and Indigenous communities. This included improving communication about research processes, hiring and training local community members, and considering gender roles within Native communities. They also felt that the educational flash cards that had been designed to explain clinical research, recruitment and biospecimen-related investigation did not show Native Americans as part of the project, nor were they appealing to their community. Participants suggested that educational materials needed to be culturally relevant and include tribal languages.
Furthermore, participants felt that there was not enough explanation about the signature process and, consequently, they did not understand exactly what they were signing up for. Their comments suggested that there was too much medical jargon on the cards researchers were using to explain the process. Participants suggested ameliorating this by using more plain English, including phrases such as "Your name will not be attached to the information collected" rather than the word "de-identified." Lastly, during the consent process, there can be a lot of information to process. Some participants felt that having a summary sheet with the main points would be very helpful.
Haring et al. found that, overall, 25% of the participants interviewed would be very likely to donate a biospecimen. A further 46% said they would be somewhat likely to donate, and 27% were neutral about donating. The authors' survey provides a framework for institutions and scientists to engage Indigenous cultures in medical research and an opportunity to reduce some of the health disparities between populations.
Reference
1. Haring, R.C., et al. (2016) "Views on clinical trial recruitment, biospecimen collection, and cancer research: Population science from landscapes of the Haudenosaunee (People of the Longhouse)," Journal of Cancer Education [Epub ahead of print].