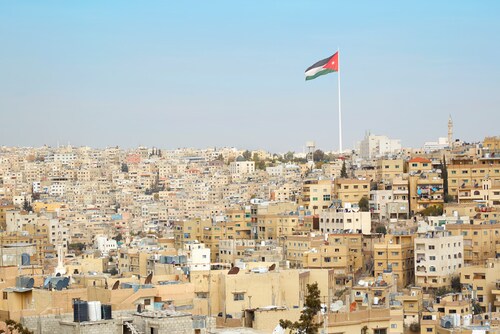 One of the greatest values of biobanking is the ability to share biosamples and data with the wider research community. However, for this to happen, biobanks must be set up consistently, with an eye to maintaining high-quality standards for sample collection, processing and storage. Following International Organization for Standardization (ISO) guidelines is a good way to get a project up and running. With this in mind, Barr et al. (2014) describe the process involved to set up the King Hussein Cancer Center's first biobank (KHCC BIO) in the Hashemite Kingdom of Jordan.1
As the only specialized cancer center for adults and children in the Middle East and North Africa, the KHCC is uniquely poised to facilitate cancer research in the area. In the era of population studies and translation of research into personalized medicine, cancer researchers need access to demographically representative yet diverse collections of biosamples and allied data. Ensuring that the new biorepository is ISO compliant from initial setup will allow it to fulfill primary aims for enhancing cancer research locally and globally, in addition to fostering young researchers and investing in Jordanian biotech with a high-quality bioresource.
As a first step, the new biobank managers sought expert partners to help the project progress. With funding from the European Union, the KHCC BIO attracted interest from Trinity College in Dublin, commercial biorepository Biostór Ireland, and funding management teams from accelopment AG. Each of these partners worked in close collaboration with the KHCC BIO special task forces, offering specific guidance and expertise. This also included training new biobank staff off-site in preparation for initial operation.
The new management teams and their partners also developed standard operating procedures (SOPs) for collecting, processing and preserving biosamples. Referring to existing best practices developed by organizations such as the World Health Organization, the National Cancer Institute and the Organisation for Economic Co-operation and Development, they created 56 SOPs and collected them into an ISO-compliant quality management system (QMS) manual. The teams also referred to European Union directives on tissues and cells when developing the QMS documents, including protocols on data security and management practices.
Under oversight from the existing KHCC institutional review board, the biobank special task force and partners developed frameworks for consent and ethical issues, donor privacy, and data policies. Where necessary, the policies included directions for additional staff training as required. Policies included establishing controlled access to data with secure password protection and user account controls.
The teams and their partners also established robust and compliant SOPs for collecting and storing a variety of biosamples with allied data. Although the biobank's initial focus is on lung cancer, it will eventually grow to encompass tumors affecting other systems. SOPs cover initial tissue retrieval, pathologist evaluation, processing for a variety of research applications, and storage in multiple formats, including freezing, formalin-fixed paraffin embeds, RNA stabilization solutions and more. Along with lung tumors, the biobank's initial focus includes handling normal tissue controls, assorted blood components and patient data. The teams therefore established robust sample labeling, retrieval and cataloging through unique bar code identifiers. SOPs also specify staff safety and equipment backup procedures.
Since a large part of a biobank's value is in sharing its resources, the biobank task forces also established methods for broadcasting the data acquired. They created a Web site and a brand identity for reaching out to the research community and potential donor populations.
Barr et al. suggest that with the implementation of a solid infrastructure from the beginning, the KHCC BIO is well poised to access biosamples from an ethnically diverse region and in doing so will contribute greatly to cancer research and translational medicine both locally and globally.
Reference
1. Barr, M., et al. (2014) "The establishment of an ISO compliant cancer biobank for Jordan and its neighboring countries through knowledge transfer and training," Biopreservation and Biobanking, 12(1) (pp. 3–12). doi: 10.1089/bio.2013.0072.