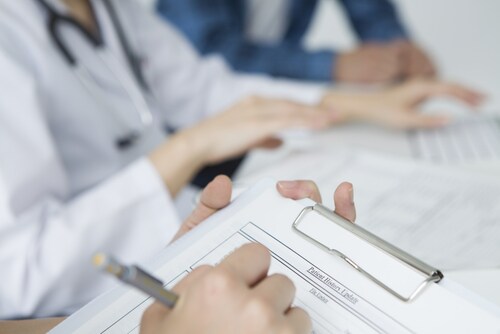 A systematic review and meta-analysis of baseline participation rates and their determinants performed by van Zon et al. (2016) found that recruitment methods and design affect participation rates.1 Population-based biobanks are essential platforms for innovation and knowledge generation in health care research. Therefore, willingness to participate from the population is pivotal if biobank studies are to continue to contribute to health.
Low participation rates increase the likelihood of selection bias, affecting the internal validity of future studies. Therefore, the investigators sought to better understand the modifiable and non-modifiable determinants of baseline participation in biobanking. To begin, the investigators searched the Population Project in Genomics and Society catalog for eligible studies. Their secondary source was the Biobanking and Biomolecular Resources Research Infrastructure catalog. Between the two databases, they identified 194 studies, and a total of 25 met the selection criteria for inclusion.
The researchers found that participation rates were significantly higher for studies using face-to-face recruitment and those sending a mailed invitation followed by a phone call than for studies sending a mailed invitation alone. They also found that participation rates were significantly higher for studies in which participants received a visit for an examination and for studies that let participants visit a research center than for studies performed entirely by mail. Van Zon et al. posit that trust in the research organization is important for participation.
The authors also looked at a number of non-modifiable participation determinants. Participation rates were significantly higher for studies performed in Asia and Oceania than in North America. Participation rates were also significantly higher in Oceania than in Europe. The team suggests that this may be a result of cultural factors.
Furthermore, van Zon et al. found that the number of measurements a study performed affected participation rate. Participation was significantly higher for studies that performed 1–4 measurements or 5–8 measurements compared to studies that did not perform measurements. They did not find strategies to improve participation, such as reminders and information booklets, to be associated with higher participation rates.
Previous reviews have focused on willingness to participate, whereas this study focused on actual participation rates. The present study highlights some factors that may contribute to participation rates in biobanking. The investigators recommend that future population-based biobank studies may achieve higher participation rates by using by using a face-to-face recruitment method, visiting participants for examinations and performing at maximum four measurements.
Reference
1. van Zon, S.K.R., et al. (2016) "Active recruitment and limited participant-load related to high participation in large population-based biobank studies," Journal of Clinical Epidemiology, pii: S0895-4356(16)30021-X. doi: 10.1016/j.jclinepi.2016.03.009. [Epub ahead of print]