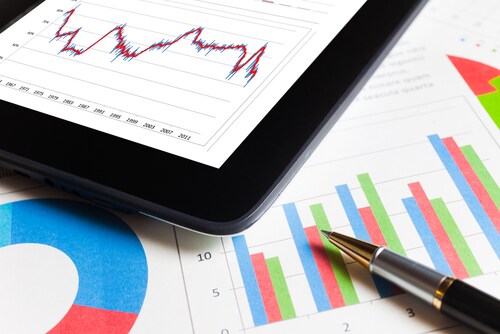 Biobanks face many economic challenges. Perhaps the most common is how to develop a business model based on cost recovery. Due in part to a dearth of published data regarding the costs associated with biobank operation and maintenance as well as high variability depending on biobank type, many biobanks find it difficult to determine appropriate cost recovery user fees consistent with both the market and the actual costs associated with banking those samples.
For this reason, Odeh et al. described the Biobank Economic Modeling Tool (BEMT), a publicly available application to estimate cost recovery and assist biobanks in long-range financial planning.1 The Biorepositories and Biospecimen Research Branch (BBRB) of the National Cancer Institute (NCI) created this tool using data gathered from 106 survey respondents (from an original group of 423 biobank managers/directors). The 35-item survey covered four areas of inquiry:
Biobank demographics

Cost recovery and funding

Cost and pricing

Specimens, products and services
In terms of demographics, the respondents were mostly from North America (49.7%) and Europe (34%). Organizationally, the majority represented biobanks were attached to academic medical centers (69%), community-based hospitals (12%) or independent research laboratories (7%). Additionally, a majority indicated their facilities have centralized operations (65%) and receive revenue from internal end users, biotech/pharmaceutical companies and academic institutions (>70%). Most survey respondents practice cost recovery of some kind (72%). Interestingly, when it came to cost recovery, many survey participants reported that their facility recovers up to 25% of costs (42%) or more than 25% of costs (31%), but some reported that they recover no costs at all (27%).
The survey results indicated that the biggest start-up expenses were equipment purchase or lease (52%), space planning/construction (35%) and inventory management (11%). Beyond the first year, reported expenditures fell into six categories: employee payroll (59%), consumables (15%), vendors and consultants (5%), equipment purchase (4%), equipment maintenance/replacement (4%), and other (13%).
The NCI-BBRB anonymized and aggregated this data to create the BEMT. This tool uses a seven-step process to help users create a biobank-specific cost profile, including operational costs (direct and indirect), cost recovery fees, financial forecasting, and the option to query or browse the survey data for similar biobanks. Key features of the application include:
Biobank template: This comprises a sample cost/pricing data set drawn from the survey. The user can apply this data as is or modify it to more accurately reflect known costs.

Biobank dashboard: Here the user can create multiple biobank profiles to test and compare financial scenarios.

Market data: The user can access anonymized survey data by searchable features (type, size, etc.) or browse data.

Cost recovery calculator: This feature automatically calculates cost recovery (%), allocating costs to collection, processing, storage and distribution.

Financial forecast snapshots: These can be created for any project and serve as time-saving documents for annual reports, funding applications, and transparency in fee scheduling.
Odeh et al. indicate that as biobanks evolve from small biorepositories attached to medical centers with in-house funding mechanisms to larger, fee-for-service facilities serving a broad range of biospecimen consumers, the need for long-range financial planning tools is critical. This is particularly true for facilities seeking to recoup start-up cost. They offer the BEMT as a robust tool for this purpose. The authors suggest that this level of management will ultimately help biobanks achieve sustainability and also impact the burgeoning fields of translational research and medicine.
Reference
1. Odeh, H., et al. (2015) "The Biobank Economic Modeling Tool (BEMT): Online financial planning to facilitate biobank sustainability," Biopreservation and Biobanking, 13(6) (pp. 421–429). doi: 10.1089/bio.2015.0089