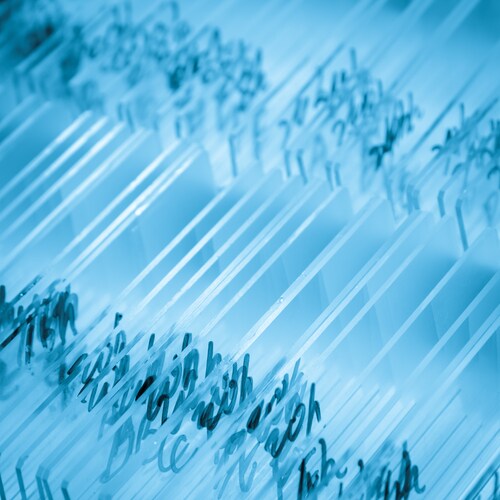 When it comes to biospecimens, available stores must be both readily available and appropriate for proposed research in order to meet the needs of the scientific community. Further to this, assessing research trends to forecast demand for particular sample types could positively impact funding and ensure biobank sustainability. In this paper, Meredith et al. (2015) offer the British Columbia Cancer Agency's Tumour Tissue Repository (TTR) as an inventory goals model for frozen specimens, offering insight into initial and ongoing accrual targets.1 The authors use the TTR's term "case" to indicate a single frozen tumor specimen together with requisite patient consent documentation and companion tissues (normal tissue, blood, etc.) as well as derivative products.
First, the team estimated the total required cases for Canadian academic cancer research. A 2010 literature survey revealed that a subset of 35 researchers produced 500 publications over four years. Of the 88% of these publications that comprised primary data, 38% required human biospecimen cases, 31% of which derived from biobanks. This means 0.37 articles per year per researcher, in terms of case requirements. The team indicates that the vast majority of these (~5:1) were frozen tumor cases. The smaller number of fresh biospecimens were not considered in initial stock estimates but were noted as relevant for future accrual targets. Since the average is 150 cases per study, the authors estimated 44.4 frozen cases per investigator per year (4/5 x 150 frozen cases x 0.37 papers). Since approximately 1,500 Canadian cancer researchers received funding in 2011, the team estimates the grand total for annual cases required to be 66,600 cases (44.4 x 1500 researchers).
To determine the initial case stock targets, the team used public data2 to adjust for relative research funding based on cancer type and region as well as to account for typical size/yield (quality factor), average number of studies per case (reuse factor) and selection criteria impacting cases chosen from available stock (selection factor). They presented the data in the following table.
Initial Stock Target Calculation1
Tumor sites

National investment

National stock estimate

British Columbia stock estimate

Quality factor

Reuse factor

Selection factor

Initial TRR stock targets

Breast

26.90%

17,915

2,304

0.70

5

0.232

2,837

Colorectal

7.74%

5,157

663

0.75

10

0.232

381

Lung

6.94%

4,624

595

0.80

10

0.232

320

Ovarian

3.60%

2,398

308

0.90

10

0.232

148

Prostate

11.50%

7,659

985

0.232

0

Other

(collectable by TTR)

9.06%

6,032

776

0.80

5

0.232

836

Other

(not collectable by TTR)

34.26%

22,815

2,934

0.232

0

Totals

100.00%

66,600

8565

4,522
Meredith et al. indicate that these targets are not static goals and that, since repositories will need to acquire these cases over time, the initial targets could change as that time passes. This is particularly relevant when considering changing research trends. Further to this, they recommend continuous monitoring of these trends such that the biobank can respond as research needs evolve. The authors also indicate that biobanks should pay heed to the local factors that impact inventory targets, including a careful balance between actual demand (demand pressure) and proportional inventory release (stock pressure) trends to ensure that ongoing targets accurately reflect local demand.
Overall, the team offers this inventory model for frozen tissue targets for cancer research as a support in the development of finite funding requirements. They point out that this model assumes primarily local use and that future modeling efforts should include a broader scope to account for regional, national and international studies drawing upon biobank stores.
References
1. Meredith, A. J., et al. (2015) "A model to estimate frozen tissue collection targets in biobanks to support cancer research," Biopreservation and Biobanking, 13 (pp. 356–362). doi: 10.1089/bio.2014.0081.
2. Canadian Cancer Research Alliance (2013) "Cancer research investment in Canada, 2010."