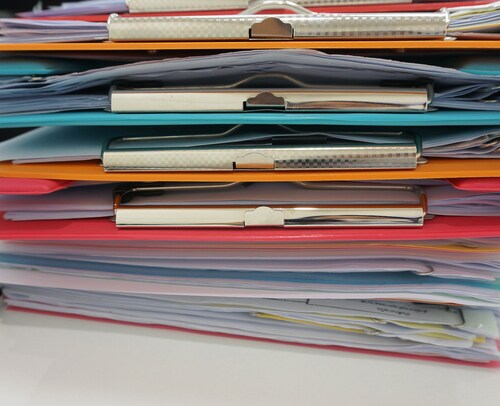 Most research into biobanking practices for genomics research looks at the situation within institutions located in Europe and North America. However, the results from these analyses may not be applicable when recruiting donors in other areas, since they may not address concerns around gaining consent. This is especially valid where information and resources are limited. With this in mind, Munung et al. (2016) examined consent documents developed by The Human Heredity and Health in Africa (H3Africa) project that are in use for donor recruitment and biosample collection.1
H3Africa seeks to investigate disease in the African context, forming research networks and biobanking within the continent that address health concerns of interest to the population. The consortium oversees 26 funded projects, including the H3ABioNet infrastructure program, 6 ELSI (ethical, legal and social issues) studies, 4 biobanks and 15 genomics projects, issuing guidance for researchers on areas including informed consent.
For optimal use of biobanking resources, researchers must gain broad consent from donors for use of biosamples, allowing further use beyond just a single study. However, apart from H3Africa projects, broad consent is less likely in African studies. Concerns surrounding sample reuse, stigmatization of donors and the lack of effective regulatory guidance mean that ethics review committees are often not comfortable with the concept.
Munung et al. examined consent documents arising from 13 of the 19 genomics and biobanking projects currently funded by H3Africa, using a qualitative text analysis to explore areas relating to donor education and support. The analysts looked at the type of consent model proposed, methods used to explain the concept of genomics and disease to potential donors, issues surrounding data sharing, and whether or not researchers offered feedback to the donor on test results arising.
The analysts contacted primary investigators initially, using emails to request access to the consent materials used in each study. Investigators from 13 studies complied with the request; the remainder either did not reply or were involved in studies that did not require collection of human biosamples. The team collected 41 consent documents, of which 3 were in French and the remainder in English. They also noted that many of the projects provided consent documents in local languages such as Xhosa and Swahili. Once they accessed the French and English texts, the analysts imported them into NVivo v.10 for coding.
Most of the projects requested broad consent from donors (n = 7), with tiered consent sought for five studies and specific consent for one. Of the studies asking for tiered consent, some offered a choice either between sample disposal and biobanking, while others offered reuse for disease-related or general research.
Researchers used a variety of strategies for explaining the concept of genomics research to prospective donors. They focused on educating people about heredity, genes as a cause of disease, heredity and health, the genetic impact of susceptibility to disease, and heredity and phenotype. Five of the studies used a combination of two of the approaches, and most simplified genetics by focusing on inheritance of parental genetic material by children, affecting disease as well as physical appearance.
Most of the consent material examined informed prospective donors on data sharing, stating who would have access to material, for how long the data would be available, and what review processes would be in place to safeguard donor interests. Some consent documents set out a time limit for biospecimen storage and detailed restrictions to access.
In terms of feedback to donors, the analysts divided responses into two classes: genetic and non-genetic data results. Most projects would give feedback on non-genetic test results to donors (n = 9) whereas only two mentioned follow up for genetics findings. Although the respondents gave various reasons for this, Munung et al. suggest that the reluctance is due to a lack of experience in combining genetics diagnoses with personalized health care.
Overall, the analysts suggest that the major focus of obtaining informed consent for H3Africa studies is in translating research and consent issues into meaningful and clear local language to ensure full understanding by all potential donors. Since some studies may cover 22 countries and include multiple clinical sites, ensuring accuracy in these translations is essential to establishing consistency across all consent documents in a study.
Reference
1. Munung, N.S., et al (2016) "Obtaining informed consent for genomics research in Africa: analysis of H3Africa consent documents," Journal of Medical Ethics 42 (pp.132–137).