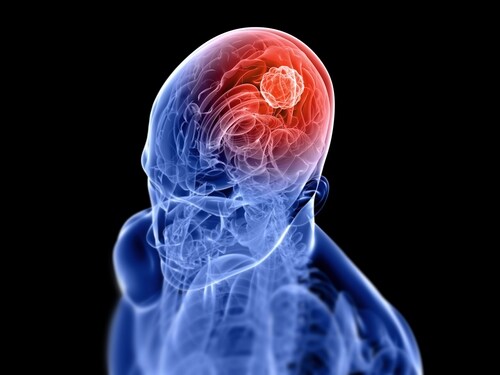 Glioblastoma is the most common primary malignant brain tumor in adults. It is also deadly, with a survival rate of just 36.5% in the first year following diagnosis. Studies to improve survival are hindered by imperfect cell models of glioblastoma. Complicating maters is the high degree of intratumor heterogeneity. Patient-derived glioblastoma stem cells are a better cell-based model of actual glioblastoma biology. Therefore, Xie et al. (2015)1 created a biobank of well-characterized glioblastoma cell cultures, which they have made publicly available as the Human Glioblastoma Cell Culture (HGCC) resource.
The investigators obtained surgical specimens, classified as grades II–IV tumors, and medical records from 102 glioblastoma patients from Uppsala University Hospital. They stored a piece of each at -70ºC while fixing another in formalin and embedding the tissue in paraffin. They then explanted the remainder of each tumor before culturing them as spheres for five to seven days, and then as adherent monolayer cultures. Xie et al. considered glioblastoma cultures that successfully underwent 8 to 10 passages and continued to proliferate to be sustainable lines. They established a total of 53 glioblastoma cell lines and found significant correlation between successful cell line establishment and patient survival. Xie et al. state that the correlation between survival and their ability to establish cell lines demonstrates that their culture conditions are appropriate for cells from the more aggressive tumors.
From 48 of the cold-stored samples, they extracted total RNA and performed an Isomap analysis to visualize the glioblastoma cell lines, making the data available via the NCBI Gene Expression Omnibus (GSE72217) and the HGCC resource. They extracted RNA from a further 22 samples for analysis of gene expression using NanoString technology, which they then used to assign subtypes to the samples. Finally, the investigators assessed proliferation of the glioblastoma cell lines using an alamarBlue assay and a Trypan blue exclusion on Countess Cell Counting Chamber Slides on 13 and 18 cell lines, respectively.
The resulting Isomap clearly identified the three major TCGA subtype: classical, mesenchymal and proneural. However, as expected, the extensive tumor heterogeneity of primary samples meant that only 45% of these lines displayed the same subtype as the tumor of origin. Furthermore, the authors posit that because all of the cell lines that failed to produce a tumor were mesenchymal, this subtype may contain phenotypically distinct subgroups worthy of further exploration.
Xie et al. aim to make the glioblastoma cell line biobank an open-source repository, which they hope will seed further investigation into glioblastoma and improve future therapies.
Reference
1. Xie, Y., et al. (2015) "The human glioblastoma cell culture resource: Validated cell models representing all molecular subtypes," EBioMedicine, 2(10) (pp. 1351–1363).