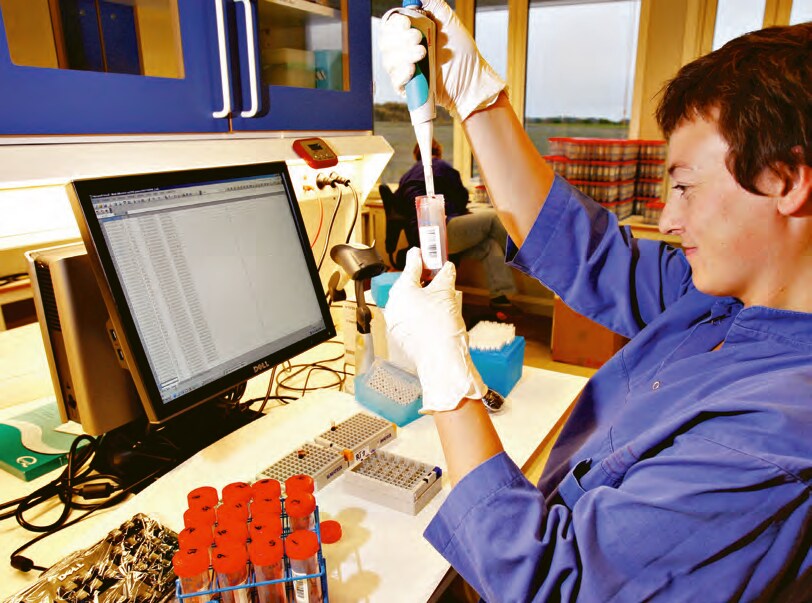 The Nord-Trøndelag Health Study (called "HUNT" for short) began in 1984 as a way to identify the prevalence of hypertension, diabetes and lung disorders in a segment of the population near the Norwegian University of Science and Technology in Nord-Trøndelag County, Norway.
Since then, HUNT has evolved into one of the largest longitudinal population health studies ever performed. Now representing a unique, integrated family and personal database of about 120,000 people from Nord-Trøndelag County, HUNT offers valuable insights into the progression of a wide range of diseases, particularly in relation to quality of life measures such as environment, education and occupation.
As you can imagine, the fundamental logistics for a biobank of this magnitude are daunting. HUNT researchers needed to master the collection, transportation, preservation, analysis and storage of samples on a massive scale –and they've been doing so successfully for more than 25 years.
Plus, there was another significant factor to contend with: all the data. The researchers needed to collect, analyze and store enormous amounts of data related to the samples: tracking information such as the number of times a sample has been checked in or out, compliance information such as maintenance records for laboratory equipment and, of course, pure test results.
When HUNT began, the biobank database consisted of a conglomeration of different traditional file types, such as Excel spreadsheets, csv (comma separated value), texts, etc., all requiring long hours of manual capture, calculation and verification –and all potentially jeopardizing data integrity, searchability and accessibility.
But in 2005 HUNT Biobank adopted a laboratory information management system (LIMS) to collate, store and administer the vast amount of data from the study. In Part One of this blog post, we'll highlight a few of the most important:
Adaptability. Because the LIMS is configurable, it was easily integrated with existing HUNT robotics. This automatic integration facilitates data management and enables HUNT Biobank to receive and return results (to both researchers and study participants) quickly and efficiently.
Improved security and compliance. A LIMS allows HUNT researchers to keep regulated data separate from unregulated processes. This ensures the authenticity, integrity and traceability of the laboratory's data –and boosts regulatory compliance, as well.
Enhanced searchability. The data stored in the LIMS system is searchable and available to the team working either at HUNT Biobank or at HUNT Research Centre, on the same network.
Thanks to its state-of-the-art biobank and laboratory information management system, the HUNT study is providing insight on many important health topics facing our world today, and a LIMS is one of the most important tools enabling those advances. Stay tuned for Part Two of this blog post to learn more about how the LIMS improves HUNT's data management, integration with registries and total cost of ownership.