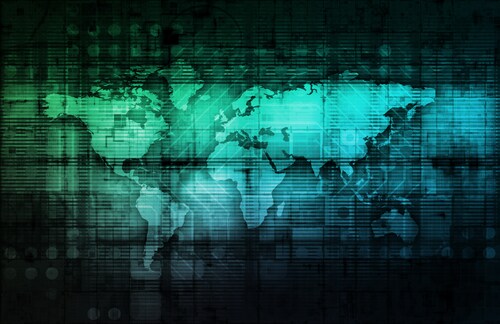 As a handy checklist for scientists involved in setting up a new biobank, Budin-Ljøsne et al. (2012) published a paper detailing the ethical, legal and societal issues (ELSI) faced during implementation of the European Biobanking and Biomolecular Resource Research Initiative (BBMRI).1 In addition to listing these issues, the authors describe the strategies undertaken to address the ELSI challenges new biobanks face. They suggest that strategies like these are an essential part of the planning process to address ELSI concerns.
The paper's authors identified three key requirements that are essential with regard to biobanking ELSI challenges:
Identify the ELSI challenges relevant to the biobank at an early stage in the planning process.

Develop strategies to address these concerns.

Develop dynamic frameworks that are responsive to rapid advances in technology, research environments, societal shifts

and other influences.
With these three points in mind, Budin-Ljøsne et al. describe the issues themselves before moving on to detail the strategies developed regionally and by individual institutions to deal with ELSI challenges proactively.
Legal issues
National and regional regulations may apply directly to biobanks themselves, having been drafted specifically for these bioresources. Alternatively, biobanks may find themselves controlled by legislation contained within a number of laws, each with areas pertaining to collection, storage and use of biosamples and their data. There are challenges in remaining compliant, and the regulations may in fact hinder biobank development and operation rather than promote its function. Biobankers therefore need to stay aware of the regulations relating to operations, in addition to staying aware of sudden changes in legislation. They also need to recognize that interpretations of the laws and their application vary, depending on jurisdiction. Although this can be time-consuming, biobankers should stay up to date, especially in terms of acquiring re-consent for donated specimens, for example.
Ethical issues
Ethical issues surrounding donor consent may or may not be specifically legislated for in terms of biobanking. The authors note that it is important for biobankers to appreciate how external regulations can affect donor consent and that this issue can vary between studies. Frameworks must be in place to properly address privacy and data protection, in addition to ensuring that donors are given sufficient information at all times to enable truly informed consent. Notice must be given to changing opinions regarding further use of banked specimens in studies other than those that donors initially consented to.
Societal and political issues
Budin-Ljøsne et al. draw attention to a biobank's standing within its community, realizing that public familiarity with the value and use of bioresources can vary from country to country. It is important for biobanks to remain current with public debate surrounding re-consent issues, for example, and to ensure broad and systematic consultation with all stakeholders on matters such as commercialization.
Financial and educational issues
The authors also address financial and educational issues surrounding setting up and managing a biobank, suggesting that proper attention to sources of funding for onward research and facilities operation is important. Within the initial planning, biobankers should ensure that proper attention is given to maintaining funds for research and maintenance that will allow survival of the bioresource facility, safeguarding its collection.
In detailing a number of strategies implemented by individual and national biobanks to address ELSI concerns, Budin-Ljøsne et al. note that involvement in international and regional organizations is important for communications. They note that stimulating debate is valuable for development and implementation of current best practice. Biobankers can thus stay current with changes in self-regulatory codes and guidelines, as well as learning from improvements in standard operating procedures developed industry-wide.
By paying attention to the wider industry environment and implementing dynamic frameworks from the initial planning stage, biobank harmonization across borders can benefit each institution in dealing with ELSI challenges as well as stimulating collaborative research.
Reference
1. Budin-Ljøsne, I., et al. (2012) "ELSI challenges and strategies of national biobank infrastructures," Norsk Epidemiologi, 21 (pp.155–60).