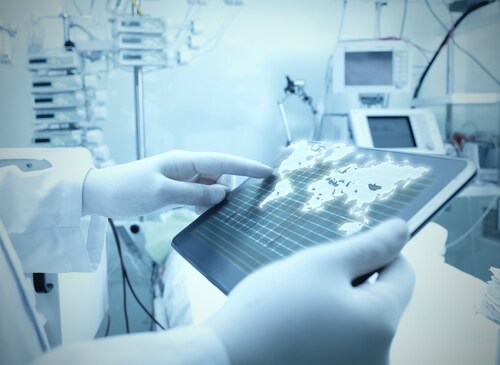 Inflammatory bowel disease (IBD), including Crohn's disease and ulcerative colitis, affects 1.1 to 1.4 million individuals in the United States. Research has identified risk factors for IBD that are a combination of genetic susceptibility, environmental factors and host-microbial interactions in the gut. However, the precise mechanism through which factors affect disease risk is unknown. The Internet, however, provides a global, low-cost and publicly available platform that could be used to expand biobank cohorts. The Crohn's and Colitis Foundation of America (CCFA) has done just this. CCFA Partners is an Internet-based cohort of over 13,000 adults with IBD; it was developed in 2011 to accelerate clinical and patient-reported outcomes research. However, researchers have not yet worked out the finer details for the practical aspects of collecting biospecimens from patients enrolled in Internet cohort studies. Randell et al. (2016) discuss the feasibility of collecting certain biospecimens from such a cohort.1
The investigators performed a small feasibility study to collect 100 blood and saliva samples from CCFA Partners participants. They also randomly assigned incentives to participants (none, US$20 or US$50). Participants who consented received a biospecimen collection kit in the post, with instructions to return it to the biospecimen processing facility, or a mobile phlebotomy service contacted them to schedule a time and location for blood draw. The research team invited the first 82 participants that returned a blood or saliva sample to contribute a one-time stool sample. The investigators compensated all participants supplying a stool sample with US$20.
The investigators collected 90 saliva samples, 47 blood samples from the mobile phlebotomy service and 34 blood samples through physician offices. They found no significant differences in demographic factors between sample contributors and non-contributors. They also found that saliva samples had the highest rate of return, both with and without an incentive. Furthermore, they were able to yield DNA from the samples (median 52 μg from saliva, median 159 μg from blood). They also successfully performed genotyping for 14 single nucleotide polymorphisms associated with IBD and calculated risk allele frequencies. Their results were comparable to those in other large IBD populations.
Overall, Randell et al. demonstrated that participants in Internet-based cohorts are willing to contribute samples, and that it is feasible to collect samples for research. Furthermore, they demonstrated that it is also possible to collect sufficient specimen size and quality for genetic or microbiological analysis.
Reference
1. Randell, R. L., et al. (2016) "Collecting biospecimens from an Internet-based prospective cohort study of inflammatory bowel disease (CCFA Partners): A feasibility study," JMIR Research Protocols, 5(1) (pp. 1–11).