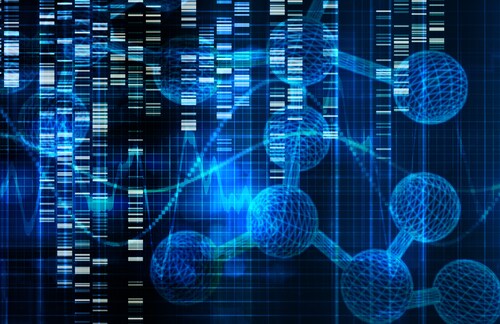 Getting the right LIMS, or Laboratory Information Management System, is the best solution for the biobanking informatics puzzle. Installing a robust and flexible LIMS to manage all laboratory and sample storage requirements helps researchers in their everyday tasks, and also drives efficient collaborative projects.

Biobanking-specific factors to consider
Biobanking, already well established as a vital part of current research practices, has specialized needs to consider when selecting a LIMS. This is especially true in the world of translational medicine, where researchers translate the data derived from extensive epidemiological studies into individualized treatment options. This "bench to bedside" approach requires not only managing the vast amounts of data collected from population biosample repositories, but also ensuring compliance with the pharmaceutical industry's evolving regulatory requirements and meeting multidisciplinary research needs. In addition to this, more research projects are taking place as collaborative efforts between institutions, at both national and international levels. For this reason, efficient data transmission and sample handling/accessibility management are important factors to consider. A biorepository LIMS must integrate these processes smoothly with no loss of continuity or data.
Data and collaboration
As mentioned above, biobanking today is as much about data storage and management as it is about sample storage and handling. With the growth of the –omics technologies—proteomics, genomics, metabolomics—biobankers have seen a concordant increase in data generated per sample. This is accompanied by an increase in the range of file formats, since each new technology comes with its own data-processing peculiarities. In order to handle this and the cross-disciplinary needs of all collaborative partners, a LIMS must be fully conversant in sharing these different file types.
Privacy and security
In addition to serving research needs, biobanks also have a duty to their biospecimen donors; patient privacy must be maintained, but not at the expense of limiting sample availability. A LIMS can manage confidentiality issues while ensuring both secure chain of custody control and efficient distribution among collaborating research institutions. In the same way that efficient sample and data distribution drives effective research collaboration, comprehensive security with attention to ethics issues such as consent improves patient confidence, thereby encouraging sample donation.
User satisfaction
By considering the needs of all users, the correctly chosen LIMS ensures maximal efficiency at all stages of the biobanking process. Moreover, choosing a correctly designed system that is customizable and takes into consideration all user needs can minimize or eradicate manual errors by facilitating automation where possible. For example, a user-friendly interface serves the clinical side of the system, allowing easy patient-side data input and clinical record updates by busy clinicians and nursing staff. This feature ensures real-time relevance by enabling dynamic updating even from remote locations. The front-end dashboard is also key for data access where an efficient gather/sort/retrieve pipeline maximizes the use of researcher time and effort.
Meeting multiple research needs: Time is money
As noted above, current research practices frequently involve collaboration, and this includes working with contract research organizations (CROs). In addition to multidisciplinary requirements, biobanks and biorepositories need to make sure that their interactions with these suppliers maximize the services procured in a cost-effective manner. Using the right LIMS will deliver efficient data transmission in addition to ensuring procedural compliance.
Establish a unified network
Installing a unified network system enables successful collaboration by handling the flow of information and communications. This is in addition to sample management and biorepository administration and, in some cases, integration with analytical systems. Furthermore, by choosing a flexible system that is easily reconfigured to cope with evolving demands, a biobank can stay ahead in the fast-paced world of research. As Meek and Fallen suggest, implementing the correct LIMS could be a major "creating a next-generation research information network can spur breakthroughs in medicine."
Reference
1. Meek, T., and Fallen, D. 2012 Advancing the Lab? Look to LIMS. Thermo Fisher Scientific
Further reading
Meek, T., and Murawski, M. 2009 The LIMS Effect. Thermo Fisher Scientific.
Learn about the Thermo Scientific Nautilus LIMS
Thermo Scientific:
LIMS product page
Thermo Scientific Nautilus LIMS: Biobanking and Biospecimen Management
Nautilus LIMS: Information Management for Dynamic Environments
LiMS Wiki: Thermo Scientific page
YouTube: Nautilus video