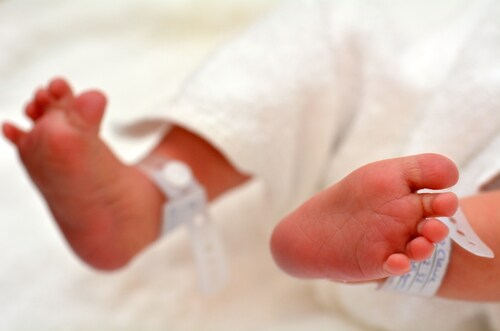 The National Childrens Study (NCS) Vanguard study evaluated postpartum consent for maternal and infant biospecimen collection. It was a pilot study of 5,000 children to evaluate the feasibility, acceptability and cost of biospecimen study procedures. Kozinetz et al. (2016) conducted a secondary data analysis to evaluate the proportion of postpartum women in the original study who consented to future biospecimen collection alone and the usage of residual birth biospecimens.1
During the original NCS study, the women received a hospital pack on admission containing a flier on the NCS, which served as a talking point for staff when approaching eligible women. The NCS study asked the women for consent for future collection with or without maternal biological specimen genetic testing. Interviewers explained, at the time of consent, that biological samples may be collected as part of future NCS visits. There were two phases:
The interviewer asked only for consent to future biospecimen collection with or without genetic testing.
The interviewer also asked for consent to collect and perform genetic testing of residual maternal blood collected for clinical care by the hospital for the birth, and residual umbilical cord blood and/or collection of an additional filter paper card with up to four blood spots at the time of the routine hospital newborn screening heel stick blood collection with or without future genetic testing.
In their study, Kozinetz et al. compared the frequency of consent to future biospecimen collection alone (phase 1) with consent to future as well as residual clinical biospecimens collection (phase 2). They found that postpartum women were significantly more likely to consent to future and residual hospital-obtained biospecimen collection and genetic testing than to future biospecimen collection and genetic testing alone. The authors note, however, that their study was unable to determine the factors that influenced postpartum women's decision to consent to biospecimen collection. Nonetheless, their findings indicate that obtaining consent for future biospecimen collection is feasible.
Reference
Kozinetz, C.A. (2016) "Consenting postpartum women for use of routinely collected biospecimens and/or future biospecimen collection," Journal of Community Genetics, 7(2) (pp. 153–158). doi: 10.1007/s12687-016-0261-9.