Standardization of biosample handling is one of the major challenges facing the biobanking industry today.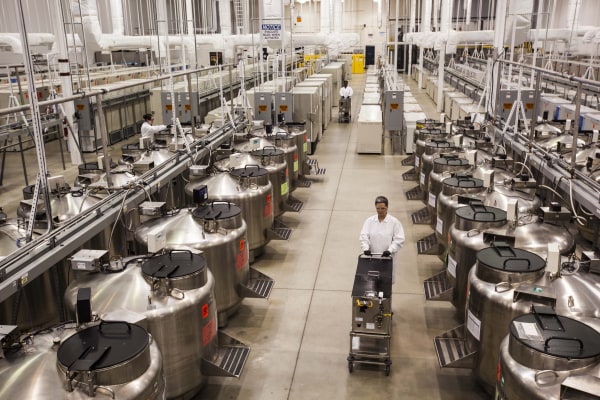 As several researchers have pointed out, "standardization of sample quality, form and analysis are an important unmet need and requirement for gaining the full benefit from collected samples," and multiple organizations, such as the National Cancer Institute and the UK Biobank, have published standardized protocols for the collection, handling and storage of biosamples.
Of course, standardization of the clinical data associated with patients is essential, as well, and new, sophisticated Laboratory Information Management Systems (LIMS) and robotic sample handling have significantly improved standardization and storage protocols in certain settings.
Even so, there is still more that can be done, and new best practices in this area continue to evolve.
For example, the innovative 384-tube rack allows biobankers to store small volumes of liquid sample in a compact, single-use format. In addition, each sample is uniquely barcoded and can be retrieved by robotic systems, and all 384 tubes can be heat-sealed with foil by an automated machine.
But before implementing a new storage system like this, researchers have to ask: Does it work as advertised?
A group of scientists studying disease related to smoking decided to evaluate the 384-tube rack using a variety of tests. They wanted to answer questions such as:
Can the temperature required for heat-sealing damage the integrity of the samples?
Are foil seals secure and stable for long term storage at -80°C?
Will robotic handling change anything measureable in the samples?
The 384-tube rack performed well in all the situations tested.
Concentrations of key biomarkers in blood plasma remained constant even through a seven-week trial, where racks of sample were shipped across Europe, processed and randomized with a robotic picker, then returned for analysis at the original lab.
New standardized protocols advocate single-use processing of samples, i.e., tubes are never returned to storage after being thawed form -80°C. Why? Because some studies have shown biomarker concentrations can change with repeated freezing and thawing. Tubes in the 384 rack store a maximum 70µl of liquid sample and are perfectly suited for single-use processing.
We expect to see more biobanks moving to automated sample handling and single-use processing in the future, and as they do, it's important that researchers continue to evaluate the accuracy and reliability of these systems. Any possible biases that could be introduced by robotic handling or new storage methods should be identified before samples are used in published research.