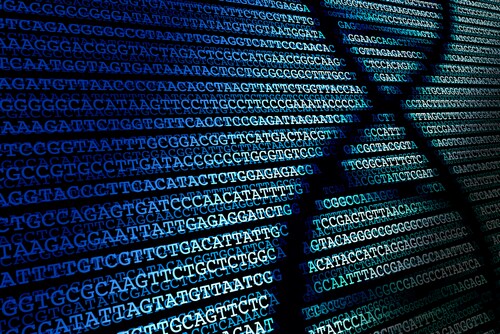 As treatment options for cancer patients increase, oncologists stress the importance of identifying biomarkers capable of predicting treatment outcomes. Unfortunately, biomarker discovery is complicated by the heterogeneous nature of tumors themselves. Overcoming this obstacle requires the acquisition of high-quality tumor samples collected prior to treatment, preferably with follow-up data demonstrating treatment outcomes. Ideally, these samples should be fresh-frozen for next-generation DNA sequencing (NGS) as well as proteomics and metabolomics techniques.
Bins et al. (2016) recently described a multicenter initiative designed to address the safety of image-guided tumor biopsy procedures followed by DNA sequencing for treatment-predictive biomarker discovery.1 To do this, the research team implemented an "umbrella" biopsy protocol, recruiting patients with all solid tumor types, poised to begin varied treatment protocols. These recruits (n = 450, the majority diagnosed with breast cancer, lung cancer, colorectal cancer or melanoma) underwent percutaneous biopsy guided by ultrasonography, computed tomography or endoscopy. The clinicians at three centers in the Netherlands collected two to four core biopsy specimens per subject, which they immediately snap-froze for shipment to the Center for Personalized Cancer Treatment (CPCT). There, researchers subjected the samples to histological analysis and DNA sequencing. Of the biopsied patients, 324 (72%) received systemic therapy after biopsy. For most, this treatment included targeted agents. Clinicians reported post-biopsy adverse events for 2.1% of the biopsies (n = 10). These included pain (n = 4), hypertension (n = 1), vasovagal reaction (n = 1), pneumothorax (n = 3) and pleural hemorrhage (n = 1). The CPCT reported that most (81%) of the biopsy samples had a tumor cell percentage of at least 30%, and 91% of these contained sufficient DNA (500 ng) for sequencing. Overall, 331 of the specimens (74% of image-guided biopsies) met preset criteria for DNA sequencing and biomarker discovery. The researchers provided sequencing data for 73 of these biopsy specimens and reported the following most frequently mutated genes across tumor types: TP53, APC and BRAF. They indicated that their sequencing data for these specimens is concordant with the Cancer Genome Atlas. They further disaggregated the mutated gene data by histological origin.
Table 1. Total mutated genes
| | |
| --- | --- |
| Mutated gene | Total specimens (n = 73) |
| TP53 | 34 (47%) |
| APC | 15 (21%) |
| BRAF | 13 (18%) |
| CCNB3 | 12 (16%) |
| LRP2 | 12 (16%) |
| ATRX | 11 (15%) |
| CTBP2 | 11 (15%) |
| FAT3 | 11 (15%) |
| KRAS | 11 (15%) |
| OBSCN | 11 (15%) |
| PIK3CA | 10 (14%) |
In summary, Bins et al. offer this study as evidence that biobanking image-guided biopsy samples derived from multiple collection centers is a feasible undertaking. Further, they indicate that these biopsies are generally well tolerated by patients with advanced cancer. They suggest that their framework (fresh-frozen samples from biopsies taken prior to systemic treatment, suitable for NGS as well as proteomic and metabolomic analyses) could help future endeavors to collect tumor tissue and correlate the arising molecular data with clinical outcomes. Ultimately, this undertaking could assist in the identification of reliable predictive biomarkers for cancer treatment.
Reference
1. Bins, S., et al. (2016) "Implementation of a multicenter biobanking collaboration for next-generation sequencing-based biomarker discovery based on fresh frozen pretreatment tumor tissue biopsies," The Oncologist [Epub ahead of print], doi:10.1634/theoncologist.2016-0085.