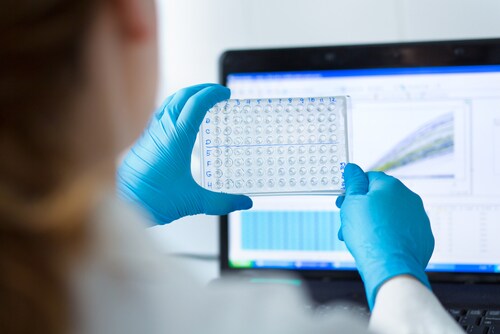 In an article published last October, Galli et al. (2014) introduce the Biobanking Analysis Resource Catalogue, or BARCdb, a freely available online database that can optimize how researchers use their precious biosamples.1
The authors describe the tool as "a database of technical services and products for analysis of biobank samples in biomedical research." Developed and managed by the Department of Immunology, Genetics and Pathology at Uppsala University as part of the Swedish biobanking infrastructure, the project is being rolled out Europe-wide beyond its initial focus on Nordic resources.
Users and resource providers can access BARCdb online, with the latter filling out online registration to denote products, expertise, services and so on. Once added to the database, service providers show up in user-directed searches in various fields, including genomics, proteomics and imaging.
The aim of the database providers is to help researchers maximize use of their precious biospecimens by providing easy-to-find links to information, services, tools and techniques appropriate to their area of research.
Users can search according to category, free text, sample requirements or geographical location, among other strategies. The online interface returns the search results requested as a series of cards, which when clicked on display information about the institution providing the service, location details, expertise and so on. For ease of use, BARCdb provides a couple of useful tutorials to walk researchers through common tasks.
BARCdb is written around a framework using the Model, View, Controller (MVC) design pattern. The front-end online interface is written in JavaScript and CSS, with single page application pattern design to customize certain pages according to user interactions. This user interface then pulls from a database built in C# around Microsoft services such as ASP.NET, which collects various web-related libraries, Entity Framework for database design, and ASP.NET.MVC, which implements the whole package.
Galli et al. note that the database is a work in progress. Future plans include the development of expert centers to corral up-to-the-minute knowledge and facilities focused on biobanking and analysis of samples. Their intention is to minimize obstacles presented by transporting biomaterials across international boundaries, a factor that can seriously limit international collaboration.
The authors also mention the development of standard operating practices to harmonize analytical practices. BARCdb administration also plans to create short reviews on advances in technology, report on techniques and improve wider accessibility to researchers. Going forward, BARCdb will be maintained as an up-to-date database of biomedical analytical technology and providers of researchers using European biobanks, thereby contributing to a greater understanding of health and disease in the future.
Reference
1. Galli, J., et al. (2014) "The Biobanking Analysis Resource Catalogue (BARCdb): A new research tool for the analysis of biobank samples," Nucleic Acids Research, doi: 10.1093/nar/gku1008.
Post Author: Amanda Maxwell. Mixed media artist; blogger and social media communicator; clinical scientist and writer. A digital space explorer, engaging readers by translating complex theories and subjects creatively into everyday language.