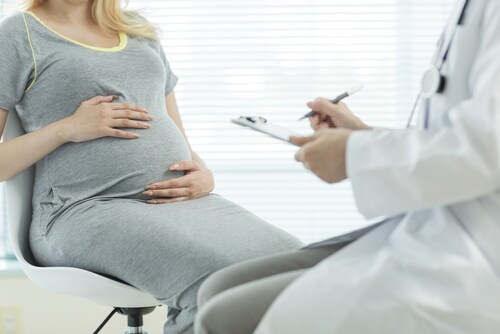 There are a number of perinatal biobanks in the European Union and the United Kingdom, as well as in countries such as Canada and South Africa. However, in the United States there are just seven: the Women's Health Tissue Repository, the Chicago Lying-in Pregnancy Program, the Global Alliance to Prevent Prematurity and Stillbirth repository, the University of Hawaii Biorepository, the Mount Sinai School of Medicine Pregnancy Biobank, the Building Blocks of Pregnancy Biobank, and the Women and Infants Health Specimen Consortium. Only four of these biobanks are publicly available. Consequently, there are very few neonatal and antenatal biological resources available that would otherwise have the potential to tremendously improve child and maternal health.
Antony et al. (2016) generated an online perinatal database and established a biospecimen repository, PeriBank, as a valuable resource for perinatal researchers.1 They worked with MedSciNet to develop the database using a specification tool that is based on an advanced application generator, which runs on MedSciNet's Clinical Trial Framework. In doing so, they reduced errors in the final application and allowed users to start testing the application immediately while still optimizing the database.
On August 1, 2011, PeriBank went live. It collects samples from consenting women who present to the Labor and Delivery unit of Ben Taub Hospital in Texas and the Texas Children's Hospital Pavilion for Women. Participants are able to consent or refuse consent to banking of any particular tissue. Participants also specifically give or withhold consent to the release of their genetic information into public databases. The researchers inform participants that they are free, at any time, to withdraw their specimens or information from further scientific research. Once the researchers obtain consent, they collect maternal blood during the perinatal period (after admission and up to 24 hours after delivery). Study personnel also privately interview each participant to complete a detailed history and, where possible, corroborate interviews with patient medical history.
Antony et al. reported on the first 10,000 women enrolled in PeriBank. They report that the majority of participants (75.9%) are between the ages of 20 and 35. About 84.7% of participants are Caucasian, 10.7% are African American, 3.1% are Asian and 0.1% are Native American or Pacific Islander. Ethnically, the majority of participants (77.1%) are Hispanic. Most participants (56.4%) are married, and 63.2% do not have a college degree. Furthermore, most study participants are multiparous. Participants have an average of 10.3 prenatal visits before delivery. Hypertensive disorders are the most common obstetric complication, and infants born to study participants are generally healthy. Most deliveries (88.6%) occur at term.
PeriBank houses data for researchers to investigate relationships between genetic and environmental factors and their respective effects on maternal and fetal health; the effect of mode of delivery on perinatal outcomes in preterm births; and the interaction of paternal factors and maternal outcomes. Antony et al. envisage that PeriBank will motivate other institutional repositories as well.
Reference
1. Antony, K.M., et al. (2016) "Generation and validation of a universal perinatal database and biospecimen repository: PeriBank," Journal of Perinatology, 36(11) (pp. 921–929), doi: 10.1038/jp.2016.130.