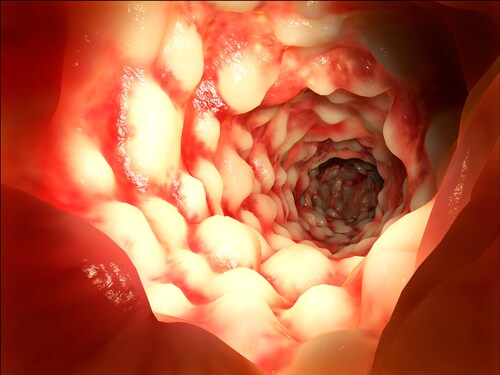 The Inflammatory Bowel Disease South Limburg (IBDSL) cohort in the Netherlands is a long-term, ongoing population-based study. Not only does the IBDSL have an extensive biomaterial collection, but the researchers have collated this collection together with deep phenotyping and clinical data to produce a comprehensive resource. All inflammatory bowel disease (IBD) patients diagnosed at 18 years and older, living in South Limburg at time of diagnosis and with IBD diagnosed as per the Lennard-Jones criteria are eligible for inclusion in the biobank.
IBD, which includes Crohn's disease (CD) and ulcerative colitis (UC), can have a severe impact on quality of life. With this in mind, a population-based biobank housing data on the full spectrum of the disease provided an excellent opportunity for van den Heuvel et al.1 to identify biomarkers and improve understanding of IBD's biological mechanisms.
The IBDSL cohort represents over 93% of all eligible patients in South Limburg. In January 2014, this comprised 2,837 IBD patients: 1,162 with CD and 1,675 with UC. The investigators captured data in the following ways:
Gastroenterologists and IBD nurses of the participating hospitals prospectively registered newly diagnosed patients.
Regular hospital administration checks identified missed patients.
Cooperation with PALGA, a histopathology registry covering all pathology reports generated in the Netherlands, identified IBD patients who do not visit hospitals.
Of the IBD patients registered in January 2014, the investigators banked samples from 957 IBD patients, of whom 535 had CD and 422 had UC. Based on the high donation response, the investigators anticipate biobanking data from 75% of all patients in the cohort. Follow-up with participants continues to be part of daily clinical practice. Interestingly, loss to follow-up by death was more pronounced in males and in those patients with left-sided colitis at diagnosis. A subgroup of the IBD patients in the cohort has also been invited for repeated sampling, donating biomaterials at every hospital visit for two years.
Clinical data held by the IBDSL include phenotype, extra-intestinal manifestations, IBD complications, medication and surgery reports. The researchers built two subgroups into the IBDSL biobank: an endoscopy subgroup (n=104), which donated biopsies, and a second group (n=323), which donated serum plasma, feces and exhaled air for volatile organic compounds for metabolomics every hospital visit for one year. Additionally, the investigators collected demographics, smoking and socioeconomic status, and information on quality of life, medication adherence, subfertility, fatigue, and stress. The researchers collected biomaterials, including one serum tube, one plasma tube and one feces tube, which were processed and stored at -80°C.
The IBDSL allows investigators to collect reliable incidence data for IBD in the Netherlands. Additionally, they have identified predictors of disease severity (age at diagnosis, phenotype at diagnosis and smoking) as well as an impaired health-related quality of life and fatigue (in remission and active disease). They found that Clostridium difficile and enteropathogenic viruses were not common triggers for IBD exacerbation and that there were patient-specific microbial composition changes when remissive IBDSL patients went into subsequent exacerbation.
Future plans for the IBDSL cohort include expanding data collection to capture patients whose IBD was diagnosed during childhood. Researchers also hope to improve efficiency by linking with hospital databases and local pharmacies, which will also provide real-time data. They have also recently gained permission to collect samples from partners and family members of patients.
Reference
1. van den Heuvel, T.R., et al (2015) "Cohort profile: The Inflammatory Bowel Disease South Limburg cohort (IBDSL)," International Journal of Epidemiology [ePub ahead of print].