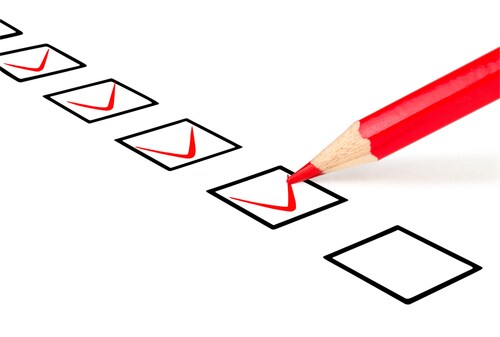 The Michigan Institute for Clinical and Health Research (MICHR) Genomic DNA BioLibrary recently used a pool of 480 participants to evaluate an active consent model within the context of a large broad-use facility.1 Their data highlight three practical ethical issues:
How to provide appropriate understanding to participants

How to recruit without compromising autonomous decision-making

How to assess benefits versus cost of establishment
The researchers, Roessler, Steneck and Connally, first separated the concepts of "understanding" and "consent" by designing an informational pamphlet distinct from an informed consent checklist. They used a questionnaire or interview to validate participant understanding prior to obtaining consent. A full 89% of enrolled participants rated their understanding as a 5 (makes perfect sense) on a scale of 5 to 1 (makes no sense). The remaining 11% assigned their understanding a 3 or 4 and received additional counseling prior to consent.
Upon enrollment, the team drew a blood sample for processing and searching against generalized study information (age, sex, race, ethnicity, health insurance status, smoking history) to obtain a clinical phenotype. Their study population mirrored the general population of the facility with the exceptions of sex (63.9% of those enrolled were women, compared to 51.8% general population) and Medicaid status (1.3% Medicaid recipient enrollment compared to 13.0% general population).
To acquire participants, the researchers applied five recruiting strategies to two populations, research volunteers and ambulatory care recipients. For the first pool, the team recruited electronically by e-mailing previous volunteers and sending information and consent documents to those who indicated interest. For the second pool, the team recruited at check-in (via passive signage or pamphlet distribution) and checkout (via active personal contact with a representative, first for blood-draw patients and then for all patients).
Overall, the team reported an average time requirement of 2.5 hours per sample. Recruiting and eliciting understanding accounted for ~90% of this time. Obtaining consent, validating understanding, enrolling and collecting the sample required ~14 min per sample or <10% of the total. Time requirements and recruitment rates varied by strategy:
Recruiting strategies: Time and rates
| | | |
| --- | --- | --- |
| Recruiting strategy | Time required | Recruitment rate |
| Check-in pamphlet | 5 hours | 2.8% |
| Check-in table/signage | 2.8 hours | 21.1% |
| Check-out blood draw | 2.5 hours | 11.3% |
| Check-out all | 2.1 hours | 14.1% |
| Electronic | 2.3 hours | 10% (estimate) |
The estimated cost per sample was $69.38. This figure includes staffing, brochure printing and DNA extraction/storage, but does not include general storage, management or sample sharing costs, which could increase the cost significantly. Even at $60 per sample, this figure could pose a significant hurdle for both modest (10,000 samples) and large (100,000 samples) biorepositories, to the tune of $600,000 and $6 million, respectively. Unfortunately, greater efficiency could come with a price: lower ethical standards and decreased protection for participants.
Returning to the three practical ethical issues, the research team made the following observations:
Appropriate understanding: Disaggregating informed consent into a user-friendly brochure and checklist consent form benefits overall participant understanding and complies with the recommendations of the Association of American Medical Colleges. However, internal review boards may not agree that the simplified pamphlet and checklist meet federal requirements set out by the Common Rule (documenting informed consent) and HIPAA (permission to use personal health information and specimens for research). The team posits that if staging understanding as a unique task does not comply with current regulations, those regulations should change, since participant understanding ought to inform regulatory compliance.
Participant autonomy: Ethical biobankers must acknowledge that outside factors (e.g., general trust of the researcher, program or institution) can influence likelihood to participate, particularly for patients (as opposed to general volunteers). They note that a truly autonomous decision should be made separate from these influences with full understanding of risks and potential outcomes.
Cost/benefit: Given the high fiscal cost associated with active consent as described in this study, biobankers should pay careful attention to use and sustainability issues, particularly for fields that rapidly evolve, like genomics. Accurate cost/benefit analysis requires detailed evaluation of actual use over extended periods of time. Particularly for large collections, best practices would ensure that biospecimens (freely donated by understanding subjects) are stored in a way that ensures "reasonable and productive" future use.
Reference
1. Roessler, B.L., Steneck, N.H., and Connally, L. (2015) "The MICHR Genomic DNA BioLibrary: An empirical study of the ethics of biorepository development," Journal of Empirical Research on Human Research Ethics, 10(1) (pp. 37–48), doi: 10.1177/1556264614564975.