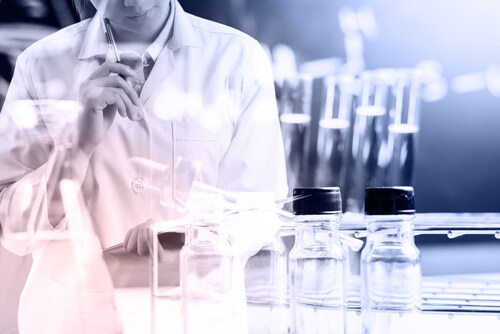 The research appetite for data is undergoing substantial growth as computational power allows researchers to work with bigger numbers. Consequently, there is great demand for large sample collections and their accompanying data. This in turn is leading the research community towards mutually agreed policies, standard operating procedures for sample collection, and common standards for information's representation and sharing. Tamminen (2015)1 discuss key challenges in building a universal model for biobanking, particularly in Europe.
The pan-European Biobanking and Biomolecular Resources Research Infrastructure (BBMRI) is a major collaborative effort as a model of universal biobanking. The primary BBMRI aim is to provide easier digital access to and more efficient use of the high-quality collections of biological samples of human origin throughout the European Union (EU). In its initial stages, stakeholders developed a well-defined architecture delegating primary responsibility for information-generation and communication to "National Nodes," whose task is to identify and list biobanks at a national level and then report back to the BBMRI network. Each node is then connected to a central hub via a meta-biodata exchange.
In the launch phase of the BBMRI, one of the initial challenges was mapping biobanks' locations and common definitions within member countries. In the end, they registered 315 biobanks, resulting in over 20 million samples. The investigators then used a survey to develop the BBMRI biobank catalogue, which now hosts and represents information from the component biobanks online. Tamminen comments that despite standardization, this was a time-consuming activity. However, at the same time, the biobank catalog provided valuable information regarding the number of biobanks within the EU. Furthermore, it opened the possibility for researchers to perform large-scale searches.
Tamminen, however, validly raises the issue of rising gaps between the 24 official EU languages. It was for this reason that during the preparatory phase of BBMRI, the investigators established a "minimum information set" that was common to all biobanks. This included 54 entities of data ranging from biobank definitions to suggestions as to how to represent data on research subjects.
While the research community attempts to build a "free-trade zone" for biobank information, legal scholars and data protection boards attempt to balance privacy against the potential benefits of new digital technologies capable of aggregating both individual- and population-level data. Therefore, instead of directly using medical-registry data on patients and their samples, the biobanks started using aggregated data, thereby intensifying the data on life and health. These involve not one biobank, sample collection or study, but several at once. Essentially, the BBMRI European biobank catalogue is being restructured to be centered on metadata that include details of biobanks, the sample collections they hold, and studies performed on the sample collections at an aggregate level. The model thereby escapes the restrictions of legal provisions on personal data protection imposed at the national and European levels. This model is based on an information model called the Minimum Information About Biobank Data Sharing model.
Finally, Tamminen argues that current systems of biobank governance that are based on national politics and legal statutes should be called into question. Moreover, future biobanking needs to focus on analyzing standards and infrastructure work to fully understand the possibilities and limits of biobank governance.
References
Tamminen, S. (2015) "Bio-objectifying European bodies: Standardisation of biobanks in the Biobanking and Biomolecular Resources Research Infrastructure," Life Sciences, Society and Policy, 11(1), doi: 10.1186/s40504-015-0031-1