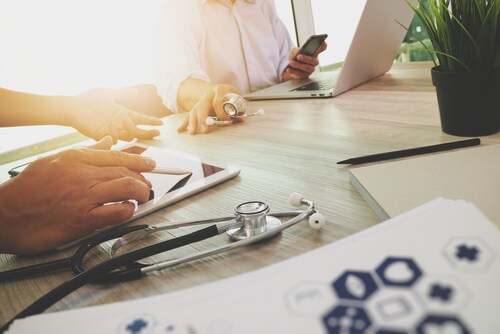 The issue of donor consent and its withdrawal from medical research is a complicated area to consider in biobanking. Donor participation is more than just a one-time procedure at sample collection, as biosamples and data exist far beyond the initial scope of the original study. Melham et al. (2014) consider the elements of informed consent, withdrawal, and the consequences for both donor and biobank.1
Since the inception of the post–World War II Nuremburg Code in 1948, which enshrined the rights of the individual to participate voluntarily in medical research without coercion, biomedical scientists have collaborated with donors under strict ethical regulation. Originally, human rights activity instituted the Code to protect individuals from harmful medical procedures carried out under the guise of research, as experienced by vulnerable people during wartime. Advancing this concept of voluntary consent, the Declaration of Helsinki states that there shall be no retribution if an individual wishes to withdraw from a medical research study. Furthermore, built around the centrality of informed consent governing participation in medical research, the Council for International Organizations of Medical Sciences specifies that withdrawal can be at any stage in the study.
In 2003, the United Nations Educational, Scientific and Cultural Organization (UNESCO) International Declaration on Human Genetic Data included data in the consent and withdrawal process. Melham et al. suggest that both biobanks and individual donors may struggle with this inclusion in the concept of withdrawal. Biobank donation is usually a one-time collection of biospecimens from a donor, although long-term studies may continue to collect tissue, biofluids and medical health data as part of longitudinal protocols. In terms of biobanking, the research is carried out on these donations—biospecimens and data—rather than directly on the individual. Compared to direct studies, there may be no end point easily recognized for consent purposes.
So, what does withdrawal of consent mean for biobanking? Does it include data or prevent only research on biosamples? And how should biobanks develop informed consent that addresses the rights of individual donors to withdraw from studies? Does withdrawal mean no further contact with the donor to relay clinically relevant study findings?
To address these concerns, Melham et al. examine a number of biobanks that make provision for donor withdrawal in the initial collection of informed consent. The researchers found a variety of approaches to providing donors with informed options, ranging from user-defined description of withdrawal to complete cessation on future use. In most, withdrawal applied only to future research and not studies currently in progress. Two of the biobanks examined allowed a three-tiered classification of donor withdrawal, specifying no further contact, no further access or no further use. They used this approach to address ethical issues surrounding communicating potentially clinically relevant data coming from research.
Melham et al. draw a number of conclusions, supporting tiered withdrawal that also includes opportunities for individuals to reactivate contact or engagement with biobanks. Since withdrawal in the biobanking context is not primarily to protect individuals from physical harm or pain, biobanks need to develop informed consent that fully informs donors of the practical limits of the decision to stop participating. In this way, the authors suggest that biobanks can build an ongoing productive and reciprocal relationship between researchers and donors.
Reference
1. Melham, K., et al. (2014) "The evolution of withdrawal: Negotiating research relationships in biobanking," Life Sciences, Society and Policy, 10(16).