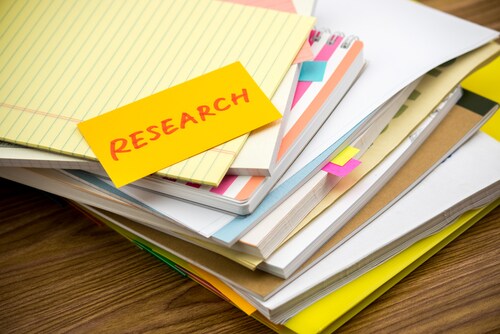 Providing summary results from biobank studies to participants may demonstrate respect and appreciation for participation, thus fostering institutional trust and greater participation. The potential downsides of this are time and cost. To improve biobank understanding of participant preferences, Richards et al. (2016) interviewed participants of a genetic medicine biobank about their motivation for participation and their opinions on the allocation of resources to communicating summary results.1
The investigators selected participants from the Northwest Institute of Genetic Medicine (NWIGM) biobank enrolled between October 2009 and September 2011. The biobank includes genetic and medical data from 2,073 patients between 50 years old and 65 years old, who completed an online health risk assessment at the time of enrollment. Richards et al. mailed invitations to a subset of the NWIGM biobank participants. In total they interviewed 10 women and five men, who consented by phone, at the time of interview, and received a US$20 incentive for participation.
Most participants stated their reason for participating in the NWIGM biobank was they felt that research, particularly genetic research, was important. They also mostly felt that participation in research was for the greater good, rather than for personal benefit. All participants agreed that they would like to be updated with summaries of research findings for those studies they participated in, and they largely felt that it would provide validation for their participation. However, none of the participants felt that receiving ongoing updates was a requirement. Instead, they related to updates as being respectful and valuable. Furthermore, participants felt that updating participants was less important than research activities for the biobank when prioritizing resources. Given a choice, participants preferred that more research take priority over updates.
While participants responded positively, indicating that their motivations were largely altruistic and they valued research more highly than receiving updates, Richards et al. note the small sample size of the study. With only 15 participants, it would be difficult to generalize their findings across other biobanks, and indeed even within their own. Furthermore, the sample population in the present study did not have diversity in race or ethnicity. Nonetheless, the investigators suggest that the study broadly demonstrates that returning summaries of research outcomes to participants does add meaning and relevance to their participation. They suggest that feedback after participation is not the only way that researchers can validate participant involvement in biobank research. They suggest an alternative method could be simply providing full transparency from the outset with regard to researcher goals.
Reference
1. Richards, J.E., et al. (2016) "Allocation of resources to communication of research result summaries: Biobank participant perspectives," Journal of Empirical Research on Human Research Ethics [Epub ahead of print], doi: 10.1177/1556264616667126.