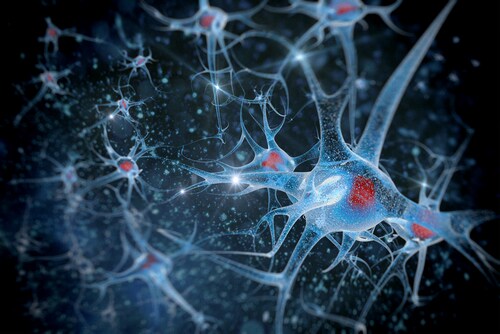 Despite extensive investigation, spinal and bulbar muscular atrophy (SBMA), also known as Kennedy's disease, remains poorly understood. It is an X chromosome–linked condition that affects 1 to 2 in 100,000 adult males. Individuals with SBMA experience motoneuron degeneration in the brain stem and spinal cord resulting in progressive wasting and weakness in facial, bulbar and limb muscles. There are currently no effective treatments available for SBMA.
Pareyson et al. propose that the way forward for improving patient care is to develop an international SBMA registry to facilitate increased clinical trials and better understand the disease.1 In their paper, they focus on the importance of an international registry and why it is a critical aspect of clinical trial readiness.
SBMA is a rare disease. Therefore, in order to achieve significant statistical power from any studies, trials need to be multicenter and multinational. Pareyson et al. draw on the experiences of other similar registries. For example, The European Huntington Disease Network (EHDN) currently comprises 150 centers in 17 countries. The experience of the EHDN shows that having clear and transparent rules for authorship and other forms of participation defined from the outset is an important factor for sustaining investigator motivation and participation. Furthermore, standard operating procedures remain essential to ensure maximum comparability of tissues between different investigators.
The authors propose that an SBMA registry would be well suited to a dual registry structure. That is, information would be input by both physicians and patients. The patients would be granted access to a dedicated patient registry website. They propose that investigators would then measure outcomes annually, looking at patient responsiveness as well as disease progression and course. They could also potentially compare pretrial progression rates with those recruited to a trial.
Pareyson et al. estimate that there are approximately 3,500 to 7,000 men with SBMA in Europe available for potential recruitment to the registry. An SBMA registry, with systematic recruitment of patients and families, has the potential to increase disease recognition rate, allowing new diagnoses and expanding patient cohorts. The authors conclude that the registry is indeed the way forward to accelerate clinical trials in SBMA.
Reference
Pareyson, D., et al. (2016) "Towards a European registry and biorepository for patients with spinal and bulbar muscular atrophy," Journal of Molecular Neuroscience, 58(3) (pp. 394–400).