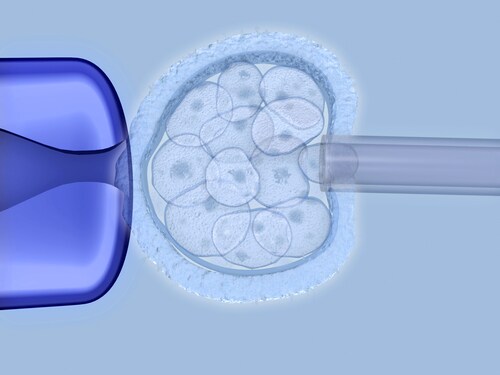 Scientific research and ethics go hand in hand during experimental design, initiating discussion on policy issues that change with the rapid growth in technology available. Biobanking raises its own set of unique perspectives in the area of ethics, especially where stem cell research is concerned.
Authors King and Perrin (2014) recently published a comprehensive overview of the ethical issues pertinent to ongoing stem cell research.1 In addition to addressing translational research into medical therapy and the responsibility of the researcher for clinical trial design, the two authors discuss the use of stem cells derived from human embryos and the moral/ethical challenges this raises. This review provides a commentary on the ethical issues presented by King and Perrin and shows how they impact biobanking procedures and policy.
Mention stem cells, and most people immediately think of those derived from human embryos. Although human stem cells offer considerable potential for research and development, their use is also fraught with a multitude of ethical and moral controversies. People often forget, however, that there is now a wide variety of alternatives to human embryonic stem cells (hESCs) available to the research community. In jumping to the most widely known and contentious source, people frequently overlook the long history of using hematopoietic stem cells as allogeneic or autologous bone marrow transplants. They may also not recognize other recently identified sources, such as inducible pluripotent stem cells or multipotent cells derived from amniotic fluid and umbilical cords, adipose tissue, and urine. These sources of stem cells, although less controversial, have their own ethical considerations designed to protect the individuals donating these biomaterials.
Donor consent
With the advent of new stem cell sources, the ethics debate moves on. Instead of moral issues concerning initial consent at the time of donation, biobankers must be aware of the responsibility for onward education, communication and donor access to treatments arising in the future. Donors must fully understand the implications of long-term tissue storage, where access to individual records and identification is necessary for ongoing research. Therefore, in addition to obtaining informed consent at the time of initial donation, biobankers also have a duty to ensure that individuals fully understand the information that can arise from their tissues both at the time of study and from unpredictable technological advances in the future.
Biobank management also needs to address communication issues to avoid potential hype giving rise to misunderstandings between researcher and donor in terms of therapeutic outcomes. King and Perrin suggest that unrealistic expectations of the speed of translational research, moving from bench to bedside, must be considered.
Although not directly of concern in biobank management, researchers should also be attentive to the ethics of enrolling subjects in subsequent clinical trials, ensuring adequate informed consent to manage both expectations for novel therapies and potential risks from taking part. One of the premises behind biobanking large and varied stocks of stem cells is that this will encourage or facilitate sharing among research institutions. In terms of donor consent, biobankers have an ethical duty to ensure this is properly explained at the time of initial consent for tissue harvest.
Control
Wider use of biobanking in stem cell research has the potential to improve access to novel therapeutic resources for a broader population, in addition to supporting increased research efforts by providing materials to scientists. It is therefore imperative that biobank management consider issues relating to project management and data control, especially when under pressure to commercialize and realize financial investment. King and Perrin counsel against hasty progress in translational research, commenting that the speed of progress should be appropriate; researchers bear an ethical responsibility to ensure that in-human trails are not rushed. As the authors comment, managing expectations is key to "balancing hope with hype."
Justice
Continuing with the accessibility theme, King and Perrin discuss the broader social justice issues around biobanking. Development of treatment from stem cell research can be cost prohibitive, a factor that the two authors describe as a "standard distributive justice concern." Widespread large-scale biobanking could minimize the cost factor, giving equal access and ensuring "a broad availability of matches to those in need." Although not usually considered, setting priorities for research and its funding to match population health needs is an issue that researchers need to address.
Future
King and Perrin summarize their overview, commenting that the ethical issues they raise address concerns relating to minimizing harm from experimental research, obtaining informed consent, managing hype and guarding against over-rapid commercialization without full understanding of the processes involved. In addition to coping with new technologies such as human-animal chimera development and ex vivo organoid production, they feel that addressing the basic ethical needs should ensure that all implications for biobanking-enabled research are considered adequately to allow smooth progression as this research field advances.
Reference
1. King, N.M. and Perrin, J. (2014) "Ethical issues in stem cell research and therapy," Stem Cell Research and Therapy, 5(4), doi: 10.1186/scrt474